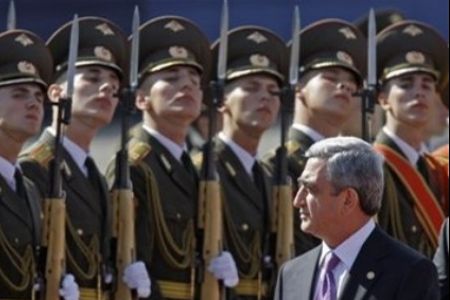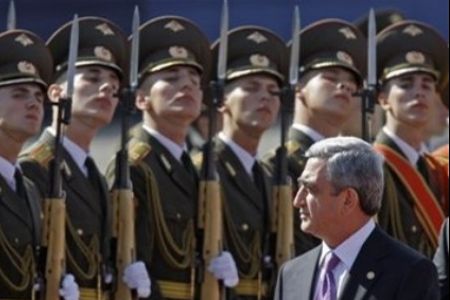 Azerbaijan and Armenia have agreed on a Russian-mediated swap of military personnel captured during nearly two decades of conflict between the two former Soviet republics.
Russian President Dmitry Medvedev mediated the deal in the city of Astrakhan on Wednesday.
Medvedev called it a "small but vital" deal aimed at "strengthening trust" between the two countries.
"Russia will continue its efforts. I believe a result is reachable. It inspires a somewhat moderate optimism, but the bulk of work is still ahead," he added.
Both President Ilham Aliyev of Azerbaijan and President Serzh Sargsyan of Armenia were present during Wednesday's meeting.
The move is mostly regarded as a trust-building gesture as the total number of prisoners is reported to be less than 10 from both sides.
The ethnic Armenian Nagorno-Karabakh area has been fought over since Armenian troops took over the area in the early 1990s in a conflict that has left an estimated 30,000 people dead and one million displaced.
Both Azerbaijan and Armenia claim the territory.
The two countries signed a ceasefire agreement in May 1994, but the dispute remains unresolved despite efforts by neighboring Iran and Russia to find a peaceful solution.
Iran has offered a trilateral meeting to be held to resolve the dispute.