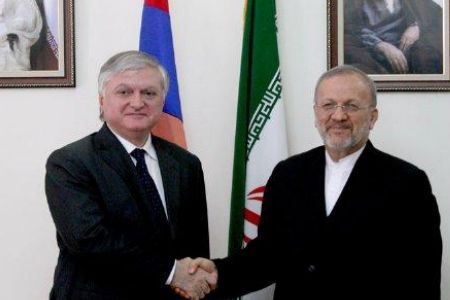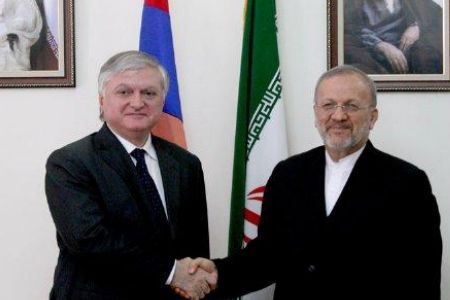 Armenian Foreign Minister Edward Nalbandian praises Iran for taking a "balanced" stance regarding the dispute between Armenia and Azerbaijan over the Karabakh territory.
Nalbandian made the remark at a press conference following a meeting with his Iranian counterpart Manouchehr Mottaki on Wednesday to discuss bilateral and international issues.
"During the meeting, the Iranian foreign minister was informed of the latest developments regarding the Karabakh issue and Iran was praised for its role [in solving the dispute] since it has always taken a balanced stance," Nalbandian said at the press conference.
Iran had extended an offer to mediate between Armenia and Azerbaijan over the dispute, with Mottaki earlier suggesting a trilateral meeting involving the foreign ministers of Armenia, Azerbaijan and Iran to resolve the dispute "through negotiations and on the basis of justice."
Both Azerbaijan and Armenia claim the territory of Nagorno-Karabakh, which is largely populated by Armenians but located in Azerbaijan.
Ethnic Armenian forces took control of the Nagorno-Karabakh region during a war in the early 1990s.
The conflict left an estimated 30,000 people dead and one million displaced before the two sides agreed to a ceasefire in 1994. However, a peace accord has never been signed and the dispute still remains unsettled.
In addition to the Karabakh dispute, the Iranian and Armenian officials also discussed the implementation of agreements previously signed in various sectors including energy, electricity, trade, transportation and the oil industry.