Syria
Army Captures Several Regions, Bordering Areas with Jordan in Southern Syria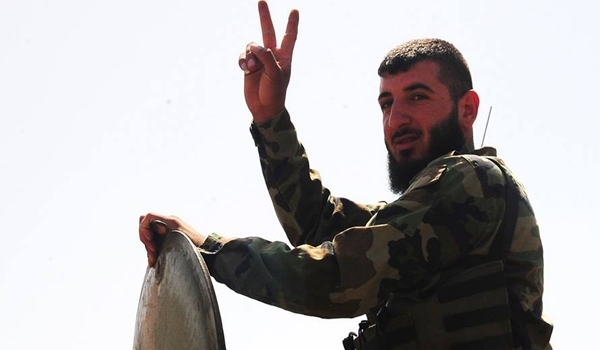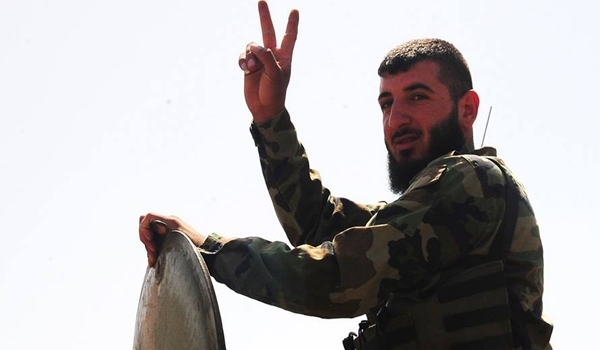 The Syrian army continued military operations in Western Dara'a, winning back control over four new regions and several points in the bordering areas with Jordan.
The army units imposed control over 27 bordering checkpoints (No 36 to 62) in military operations West of al-Nasib passageway on Monday.
They also continued military operations West of Dara'a city after taking control of the town of Kharab al-Shaham, imposing control over the air defense hill area.
The army troops also cleansed al-Tabariat region, the village of Zizoun and the town of Tal Shahab in Northwestern Dara'a from the terrorist groups.
Meantime, field sources referred to the imminent evacuation of those terrorists who oppose the peace plan from Dara'a, and said that the Syrian army has provided the ground to transfer hundreds of militants and their family members from the region.
Relevant reports said earlier today that over 10 military commanders of terrorist groups have fled from Syria's Southern regions to Jordan amid the Syrian army's deep advances in Dara'a province and implementation of the peace plan in several regions.
Field sources reported on Monday that the Syrian army has seized control of Kharab al-Shaham region in Western Dara'a after peace agreement with the militants, adding that residents of the region have hoisted the Syrian government flags.
Also reports said that the terrorist groups in the town of Tafas in Northwestern Dara'a have reached an agreement with the Russian and Syrian sides to deliver control of the region to the army.
A Syrian army's field commander said that the army has taken control of the air defense battalion in Western Dara'a, adding that the terrorists' supply lines have been cut off between Western and Eastern Dara'a.
Meantime, media activists reported that at least 11 senior terrorist commanders in Dara'a have fled to Jordan amid the army's extensive advance.
They added that Ayad Qadour, the commander of Mohajerin and Ansar brigade (affiliated to the so-called Free Syrian Army), Mohammed al-Mahamid nom de guerre Abu Omar al-Zaqloul, the commander of Aswad al-Senah (affiliated to the FSA) and Imad Abu al-Zariq, one of the military commanders of Jeish al-Yarmouk, are among those who have fled to Jordan.