Syria
Army Cmdr. predicts Syrian domination 'ultimately all over country'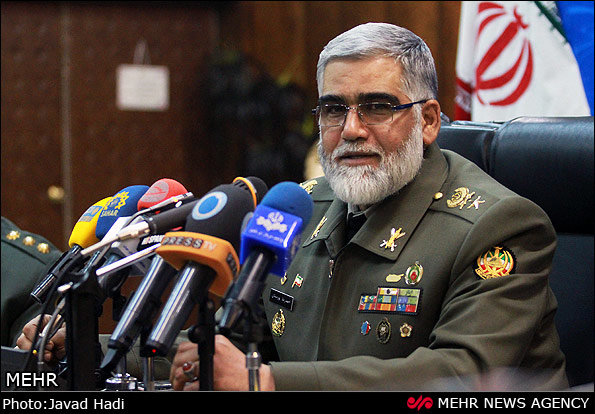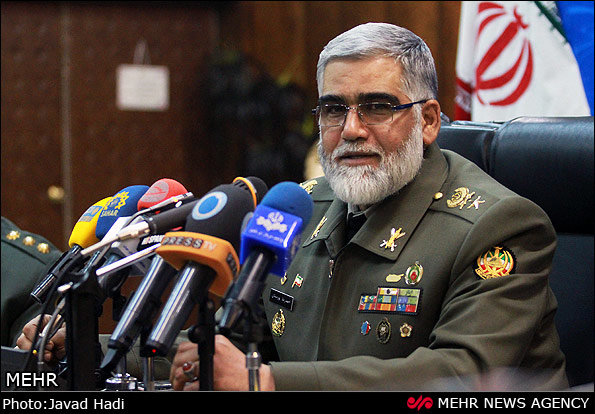 Commander of Army Ground Forces has said in the near future, Syrian flag will fly almost in all parts of the country.
Brig. Gen. Ahmad Reza Pourdastan who was speaking to the press after participating in a ceremony to honor Army Navy rangers in historic Liberation of Khorramshahr in 1981 on Wednesday in Tehran, said that as soldiers of the Leader of the Islamic Revolution, "we would serve in any geographical setting under the command of the Leader as the Commander-in-Chief of Armed Forces."
"The latest developments on the ground in Syria indicate that government forces would only require Iran's army personnel's advisory help; our counselling aid has helped Syrian government forces to implement its plans very well," Pourdastan emphasized. "The realities of the fronts show triumph of Syrian army and in the future, it is predictable that Syrian flag would fly almost in all parts of the country."
Pourdastan then addressed threats facing the Islamic Republic of Iran in what he called 'asymmetric space' and in an atmosphere of proxy wars and mercenaries; "we have been regularly watching the threats and will create new capabilities in line with these threats," he told the press.
Pourdastan attributed liberation of Khorramshahr to 'solidarity, unity, and self-belief' then very strong among the army and IRGC forces which were instilled by the leadership with a spirit of success; "the imperialist plots designed for Iraqi Baathist army unraveled through a resistance exemplary of our valiant warriors to embrace the victory," he asserted.