Iran
Army Commander Warns of Iran's Strong, Decisive Response to Enemy Threats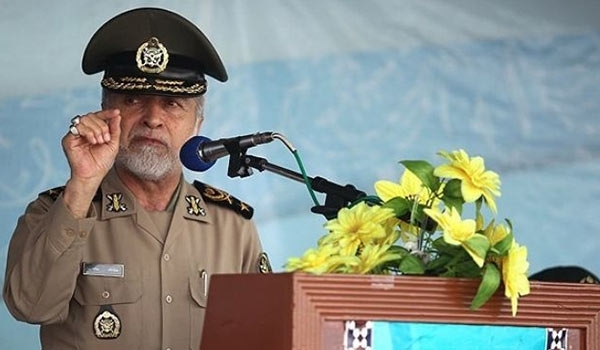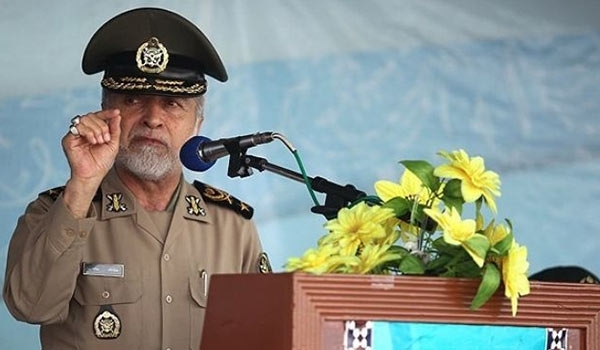 Army Commander Major General Ataollah Salehi underlined that the Iranian Armed Forces will give a strong and decisive response to the slightest threats by the enemies.
Major General Salehi reiterated that the Iranian army is more prepared than ever to react to any act of aggression in the region, particularly against the Iranian sovereignty.
"A brilliant and guaranteed future of the army of the Islamic Republic of Iran relies on the fundamental training of the students of military colleges," the Iranian commander further added.
In November 2014, Supreme Leader of the Islamic Revolution Ayatollah Seyed Ali Khamenei called on the Iranian Armed Forces to reinvigorate their power and increase preparedness to defend the country against any possible enemy attack.
"Our Armed Forces should always increase their preparedness without considering political calculations and make strategic plans by identifying their weak points as well as assessment of enemy's possibilities and weak points," Ayatollah Khamenei said in a meeting with Iran's Navy Commander Rear Admiral Habibollah Sayyari and other Navy commanders and officials in Tehran at the time.
He lauded the Iranian Navy's power and capabilities, and said, "The Navy should continue its great and important role in safeguarding national security, overall defense and the country's strong fence by updating and increasing preparedness and military capabilities and strengthening their belief, motivations and spirit of devotion."
Elsewhere, Ayatollah Khamenei referred to the country's long water borders with other countries and the enemies' extensive investment in those regions, and underlined the necessity for the further development of Makran coastline in Southeastern Iran.