Syria
Army General Command: Gaining control over al-Sfeira will provide springboard to finish off terrorists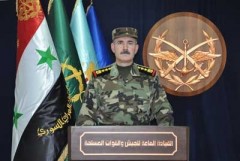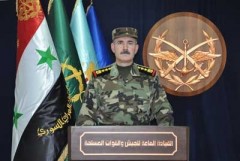 The Syrian armed forces have gained full control over al-Sfeira town in Aleppo southeastern countryside, following a series of successful operations that inflicted heavy losses on the armed terrorist groups, a statement by the General Command of the Army and Armed Forces said Friday.
"The importance of this new achievement by the armed forces stems from the fact that this strategic area is the southeastern gateway to Aleppo city," the statement said. "Therefore, controlling it would ensure the supply routes of food and medical items to our people in Aleppo," the statement added.
"It also provides a springboard to finish off the armed terrorist gangs in the eastern countryside of Aleppo city," the statement pointed out.
As it affirmed determination to press ahead with combating terrorism, the General Command called on all those who have been deceived to return to the right path and benefit from the amnesty decree no. 70 for 2013 that President Bashar al-Assad issued.