Syria
Army General: Syrian Army About to Capture Al-Bab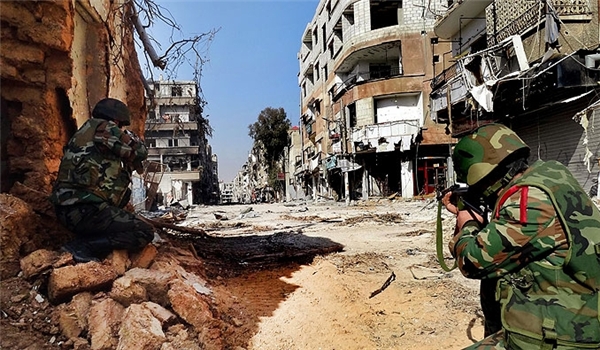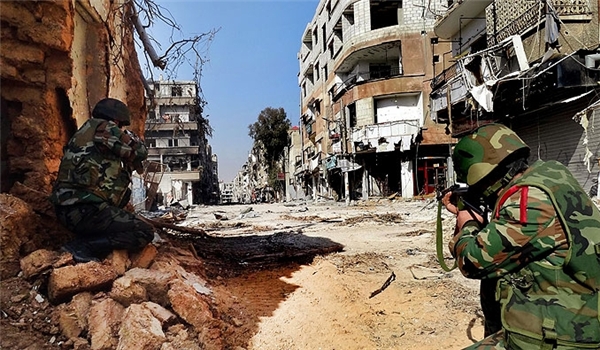 A Syrian army major general said the Syrian army troops and their popular allies will liberate the ISIL-held town of al-Bab in Northern Aleppo soon.
The Syrian Army's retired Major General Ali Maqsoud told FNA that the army forces are just two kilometers away from the town of al-Bab, adding, "Syria's military achievements in Eastern Aleppo have expanded the domain of their security around the city of Aleppo."
He further pointed to the heavy defeats that the Turkish forces and Euphrates Shield Operation Forces have suffered North and East of al-Bab and said, "The Syrian army has cut off the supply lines of ISIL and seized control over 16 kilometers of Aleppo-al-Bab and could  prove to the world that it is the only power capable of launching serious confrontation against ISIL."
He added that the Syrian army's upper hand and its advances against ISIL towards al-Bab will have significant consequences for the diplomatic settlement of Syria's crisis.
On Thursday, the Syrian army continued its military operations in the Eastern part of Aleppo province, seizing back a large section of the Al-Bab-Aleppo highway.
The Syrian army troops managed to take control of 16 kilometers of Aleppo-Al-Bab highway from Tayareh village to al-Madyouneh farms.
The Syrian army troops have also reclaimed an important village to the North of the Kuweires Airbase after it was briefly seized by the ISIL terrorist group.
In response to the heavy attack on Rasm Al-Sarhan by ISIL late on Wednesday night, the army troops operating in the area conducted a tactical withdrawal from the village only to, within a matter of hours, launch a counter-attack.
The counter-attack proved successful as Syrian forces restored full control over Rasm Al-Sarhan after killing 20 ISIL terrorists, including the local commander who had planned the attack on the village.