Turkey
Army-PKK clashes leave 162 civilians dead in Turkey: Rights group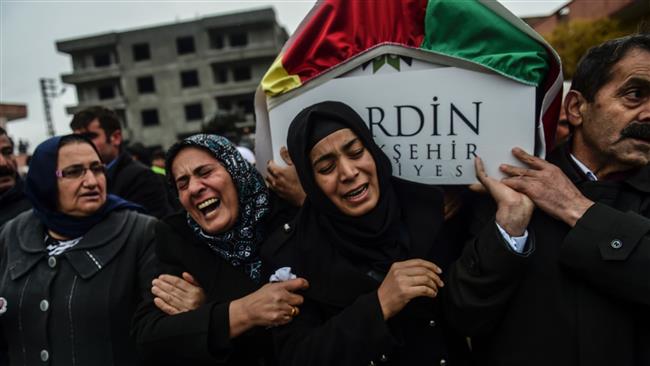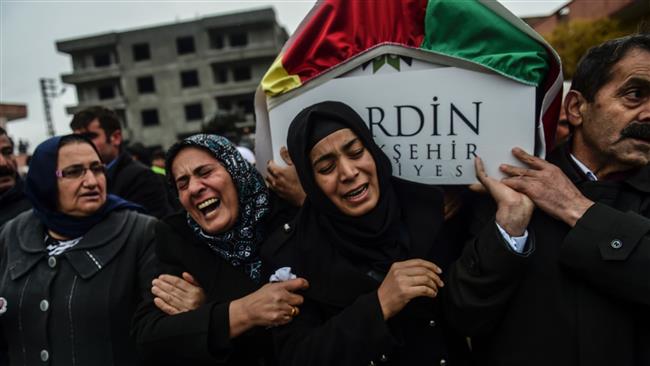 As many as 162 civilians have lost their lives over the past few months in Turkey's southeastern areas that are the scene of fighting between the army and members of the Kurdistan Workers' Party (PKK), a rights group says.
The Human Rights Foundation of Turkey said late Saturday that 32 children, 29 women and 24 elderly people were among those killed in the restive regions placed under a government-imposed curfew since August 2015.
The figures were released by the Ankara-headquartered organization at a time that the Turkish army continues unabated with its campaign against the PKK militants.
In December last year, Human Rights Watch (HRW) expressed concern about the rising civilian death toll in Turkey's clashes, urging the Ankara government to scale back its operations and conduct an investigation into the killings.
Citing local rights groups, the New York-based rights organization also warned that the number of casualties is likely to increase "steeply" in the coming days.
People in the Kurdish-majority towns and cities in Turkey's southeast have held a series of protests to voice their outrage at the imposition of curfews there as the security forces fight Kurdish militants.
Turkey's southeast has witnessed confrontation between Turkish forces and the PKK militants since a shaky ceasefire between Ankara and the PKK that had stood since 2013 collapsed following the Turkish military operation against the militant group.
Ankara's campaign began in the wake of a deadly July 20 bombing in the southern Turkish town of Suruc. More than 30 people died in the attack, which the Turkish government blamed on Daesh Takfiri terrorist group.
After the incident, the PKK militants, who accuse the Turkish government of supporting Daesh, engaged in a series of reprisal attacks against Turkish police and security forces.