Syria
Army Raids Terrorist Strongholds in Southern Dara'a Province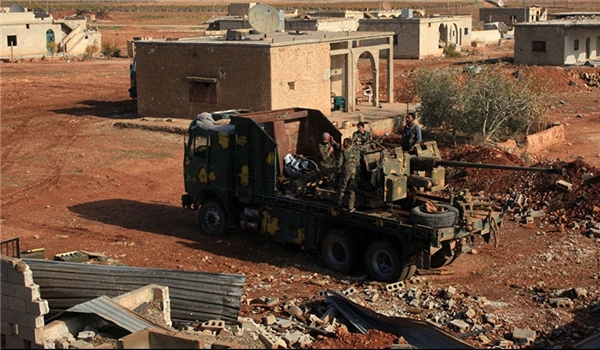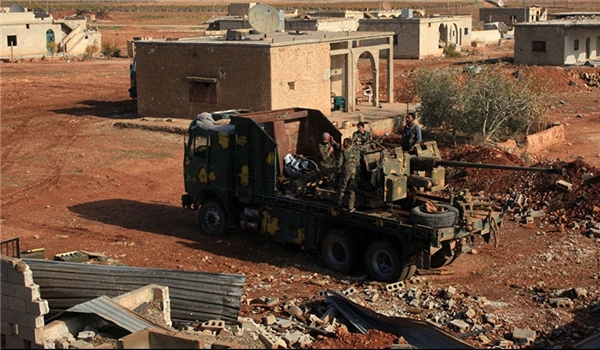 The Syrian Army troops engaged in an intense battle with the militant groups in the Southeastern territories of Dara'a province, and pinned the terrorists down behind their defense lines.
The militant groups' gathering centers and positions near the town of Tissya, 40 kilometers Southeastern part of Dara'a city, came under offensives of the Syrian soldiers, which not only left several militants dead or wounded but ended in destruction of their weapons, military equipment and vehicles.
Reports said earlier today that several oil tankers of the ISIL terrorist group were targeted by the Syrian Army troops and the National Defense Force Northeast of Dara'a province.
The Syrian pro-government forces stormed a column of oil tankers carrying fuel for the ISIL militants' vehicles and machinery on a way connecting Tal Asheihib al-Janoubi and Tal Asheihib al-Shamali.
Several militants guarding the convoy were also killed after the oil tankers were set ablaze in the attack.