Syria
Army Repels Terrorists' Heavy Offensives in Eastern Syria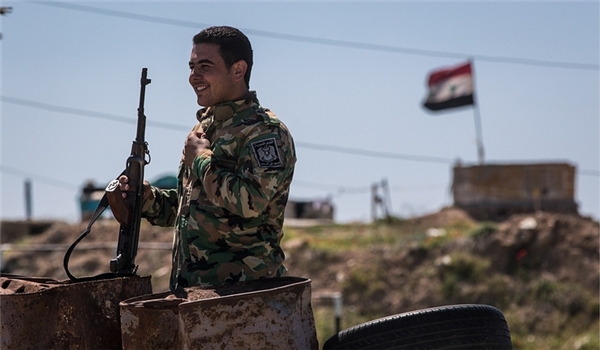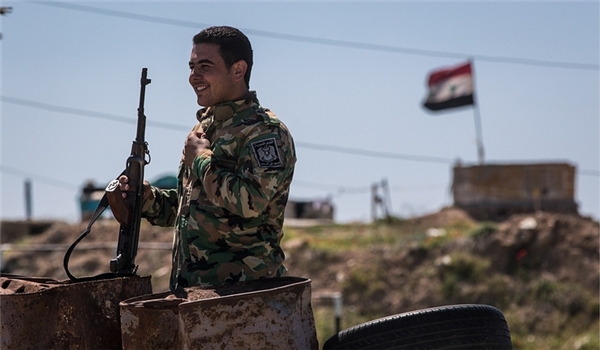 The Syrian Army troops warded off ISIL's large-scale attack on pro-government forces' positions in a region between the provinces of Deir Ezzur and Homs on Monday.
The army men exchanged heavy fire with ISIL in regions near the T2 Oil Pumping Station in Southwestern Deir Ezzur and al-Ma'eizileh in Southeastern Homs and managed to fend off their heavy attack.
The army men killed a number of terrorists and destroyed their military equipment.
Relevant reports said on Wednesday that the army men warded off ISIL's heavy attack on their positions in al-Jala'a and al-Ramadi regions North of the town of Albu Kamal in Southeastern Deir Ezzur, killing tens of suicide attackers and destroying their bomb-laden vehicles in a ten-hour-long clash.
The army men killed tens of terrorists and forced their remaining pockets to retreat towards the Eastern bank of the Euphrates River, seizing arms and ammunition left behind by the fleeing militants.
In the meantime, other units of the army men deployed at Deir Ezzur border with Hosm province engaged in heavy fighting with a group of ISIL terrorists that tired to prevail over the pro-government forces' positions in Badiyeh (desert) of Humeimeh in Eastern Homs.
The army men beat back the ISIL and killed or wounded a number of them.