Iraq
Arrogant powers fail to divide Iraqi nation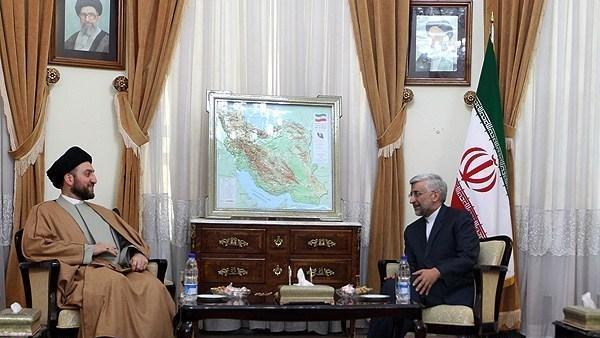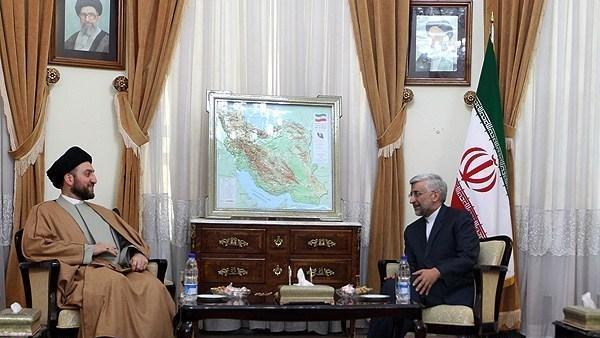 Arrogant powers have failed to divide Iraqi nation, the secretary of Supreme National Security Council(SNSC) Saeed Jalili said on Sunday.
He made the remarks in a meeting with the visiting head of the Islamic Supreme Council of Iraq Ammar al-Hakim in Tehran.
ˈVigilant Iraqi nation defeated enemy plots aimed at making ethnic violence in Iraq; Baghdad democratic government could overcome security and political problems; rights of all ethnic groups in Iraq should be respected.ˈ
Jalili underscored the importance of protecting the unity of the Iraqi nation.
Head of the Islamic Supreme Council of Iraq, for his part, called consolidation among various political groups in Iraq as a sign of institutionalization of democracy in Iraq.
ˈVigilance of the Iraqi leaders and the deep political understanding of the Iraqi nation made the enemy plots aimed at causing pursuing trouble in Baghdad to be foiled."
The US and some of its regional Arab allies tried to restage a Syrian-like scenario in Iraq and Lebanon as part of their plots in the Middle-East region.
The scenario to spread the Syrian insecurities and crisis to other regional countries came after armed rebels, backed by the US and some Arab states, retreated from their bases in the Syrian cities. The West hopes to target Syria from outside and spread the crisis to Lebanon and Iraq.
In the meeting, Jalili and al-Hakim discussed the latest regional and international developments and emphasized the expansion of bilateral relations between the two countries in all fields.
Iran and Iraq have enjoyed growing ties ever since the overthrow of the former Iraqi dictator, Saddam Hussein, in 2003.
Both sides are working on a series of plans to take wide strides in expanding their ties, in economic fields in particular.
In July, Iran boosted its power supplies to Iraq and exported 1,139mw of power to its western neighbor.