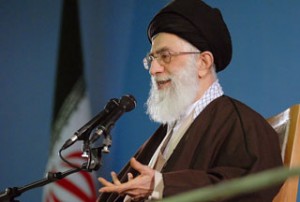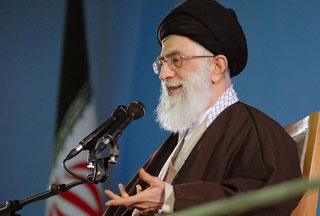 Supreme Leader of the Islamic Revolution Imam Ali Khamenei has stated that the enemies seeking to undermine the country's unity and security are supported by the arrogant powers.
"The crime committed by bloodthirsty terrorists in Baluchestan exposed the evil face of the enemies of (the country's) security and unity, who are supported by certain arrogant powers' spy agencies, more than ever before," he said in a statement issued on Monday.
The Leader made the remarks one day after a terrorist attack killed over 40 people, including five senior commanders of the Islamic Revolution Guards Corps, in the southeastern province of Sistan-Baluchestan.
Imam Khamenei said the assassination of dedicated people like Islamic Revolution Guards Corps Ground Forces Deputy Commander Nour-Ali Shoushtari, several other IRGC commanders, and a number of Shia, Sunni, Persian, and Baluchi citizens is a crime against the country, and especially against Sistan-Baluchestan Province.
The enemies should be aware that such acts of savagery will not undermine the unity of Iranian ethnic groups and followers of different schools of Islamic jurisprudence, he added.
Imam Khamenei also offered his condolences to the families of the people who lost their lives in the deadly attack that took place in the city of Pishin, near the border with Pakistan, on Sunday.