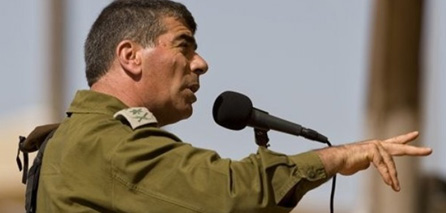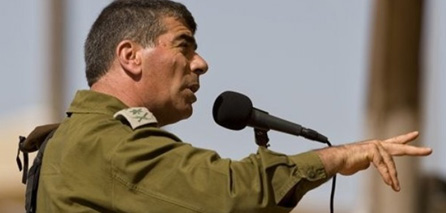 Israel's military chief of staff Gaby Ashkenazi warned Tuesday that the current situation on the border with Gaza is "fragile and volatile".
This year saw a sharp rise in resistance attacks from the Gaza Strip in the border area, Ashkenazi said, with 118 strikes recorded. He admitted that his men killed around 60 Palestinians amid attacks on the region.
Ashkenazi instructed the night before his army to target elements from the Gaza-governing Hamas group through a series of the strongest air strikes since the last war on Gaza, one Israeli soldier said.
Israeli military officials believe Hamas leaders are behind the security escalation of the past two weeks, the source went on to say. "Hamas leaders are urging other organizations to fire missiles for different internal and strategic reasons," he claimed.
Ashkenazi said Palestinian resistance forces launched a missile two weeks ago at an Israeli tank along the Gaza Strip border, piercing the tank and entering the cockpit. "But luckily it didn't explode," he said.
According to Ashkenazi, Hamas has gained possession of new advanced anti-tank missiles that they were unable to get hold of before, similar to those obtained by Hezbollah during the 2006 war in Lebanon.