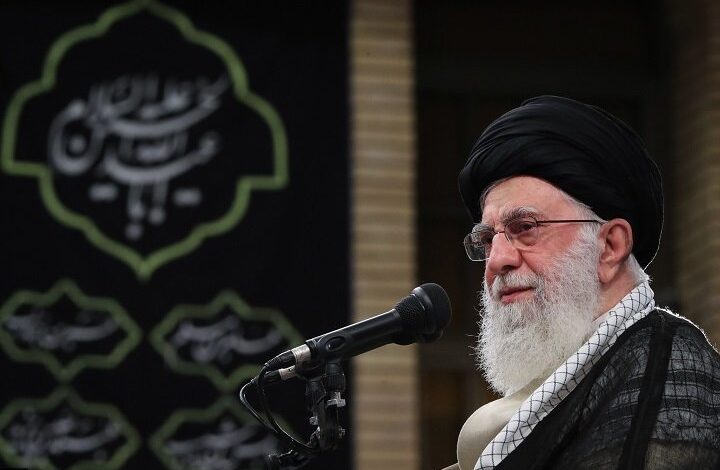 Today, we need to get the world to know Hussain ibn Ali. The world – which is suffering from oppression, corruption, malevolence and vice – needs to know the Hussaini liberation spirit and sentiment. Today, the hearts of people throughout the world and the hearts of youth and innocent nations beat for such a truth. If Imam Hussain (greetings be upon him) is introduced to the world, it is actually Islam and the Quran which have been introduced.
Today, they propagandize against Islam and Islamic teachings with hundreds of means. Against this hostile move made by the camp of kufr and arrogance, it is the movement of Hussaini understanding which can single-handedly resist, stand firm and introduce the truth of Islam and of the Quran to the world.
The logic of Hussain ibn Ali (greetings be upon him) is the logic of defending the truth and resistance against oppression, transgression, deviation and arrogance. This is the logic of Imam Hussain. Today, the world needs this logic. Today, the world is witness to the rule of kufr, arrogance and corruption. The world is witness to the rule of oppression. The message of Imam Hussain is the salvation of the world. The great movement of Arbaeen conveys this message to the whole world and by Allah's favor and grace, this movement should be strengthened on a daily basis.
Arbaeen has become global and it will be more so in the future. This is the blood of Hussain ibn Ali which is boiling after the passage of 1,400 years! This blood will become fresher and livelier on a daily basis. This is the message of Ashura which was issued from the throat of Abi Abdullah [Imam Hussain] and of Zaynab al-Kubra (God's greetings be upon her) at the height of their loneliness! Today, this message has imbued the whole world. Hussain (praise be upon him) belongs to humanity. We Shias are proud of being the followers of Imam Hussain, but Imam Hussain does not only belong to us. Islamic denominations, Shia and Sunni, are all standing under the flag of Imam Hussain. Even those who do not follow Islam participate in this rally and this will continue, God willing.
This is a great sign which is being shown by Allah the Exalted. At a time when the enemies of Islam and the enemies of the Islamic Ummah are working against the Islamic Ummah with all sorts of weapons – with money, politics and guns – all of a sudden, Allah the Exalted gives such greatness and significance to the Arbaeen rally! This is a great sign of God. This is a sign of divine will to help the Islamic Ummah. This shows that the Will of Allah the Exalted, has opted to help the Islamic Ummah.