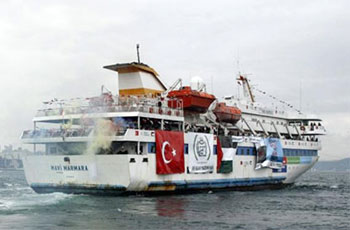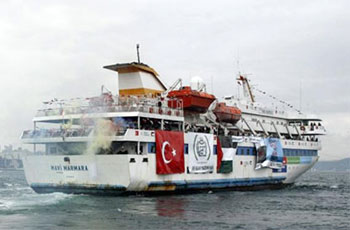 The Asian Gaza Solidarity Caravan will leave Syrian Lazeqiyeh port to el Arish port in Egypt on Sunday's morning, IRIB reported from Syria.
A Syrian ship will carry medical and other humanitarian aid for the oppressed Palestinian people in the Gaza Strip.
A number of 55 activists accompany the Asian Gaza Solidarity Caravan, organized by the Asian People's Solidarity for Palestine, a coalition of social movements, trade unions and civil society institutions of the region.
The convoy, which currently has activists from 15 different nationalities onboard, began its journey from the Indian capital, New Delhi and traveled through Pakistan, Iran, Turkey and Lebanon.
The activists say they want to display solidarity with the Palestinian people in their resistance against Israel.
The Asian peace activists hope that the move would provide a good opportunity for breaking the siege of Gaza.
The move came nearly seven months after the Zionist regime's troops raided the Gaza Freedom Flotilla on May 31.
Over 100 Israeli troops supported by military choppers boarded a Turkish ship, Mavi Marmara, leading the six-ship convoy in international waters.
Accompanied by a group of Iranian lawmakers, the convoy was scheduled to arrive at the Rafah crossing in late December to deliver its cargo of the much needed medical and relief supplies for the impoverished people in Gaza.