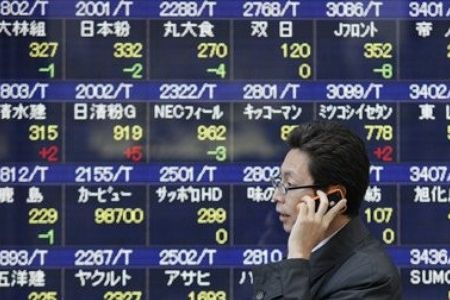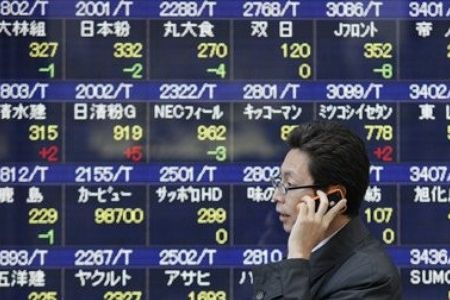 Stock markets in Asia have plummeted after rating agency Fitch cautioned that it may decide to downgrade financial ratings of several eurozone countries.
In Japan, Nikkei 225 Stock Average (NKY) retreated 0.8 percent and MSCI Asia Pacific Index dropped 1.9 percent on Monday. Australia's S&P/ASX 200 lost 2.3 percent, Bloomberg reported.
Hong Kong's Hang Seng fell 1.8 percent while HSBC Holdings Plc (5) dropped 2.6 percent. China's Shanghai Composite Index skidded 2.2 percent and South Korea's Kospi Index sank four percent.
The tumble in stocks comes after credit rating agency Fitch placed six eurozone nations, including Spain, Italy, Belgium, Spain, Slovenia, Ireland and Cyprus on watch for a downgrade, saying a "comprehensive" solution to Europe's crisis is "technically and politically beyond reach."
Meanwhile, credit rating agency Moody's announced on December 12 that it would review the credit ratings of all EU countries in the first quarter of 2012 after EU leaders failed to adopt "decisive policy measures."
Moody's stated that EU's debt crisis was at a critical and volatile stage and that the failure by member states to stabilize credit markets would place the EU at risk of further shocks.
Earlier this Month, all EU nations except Britain agreed to introduce tougher budget rules to save the eurozone. However, Moody's says the deal offers few new initiatives and lacks decisive policy measures to end the crisis.
Europe plunged into a financial crisis in early 2008. Insolvency now threatens heavily debt-ridden countries such as Greece, Portugal, Italy, Ireland and Spain.
Eurozone finance ministers will hold talks on the debt crisis later on Monday. They will discuss plans made at a Brussels summit this month to save the eurozone single currency.