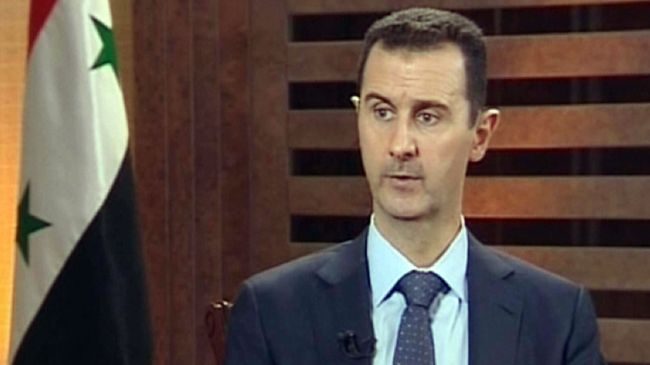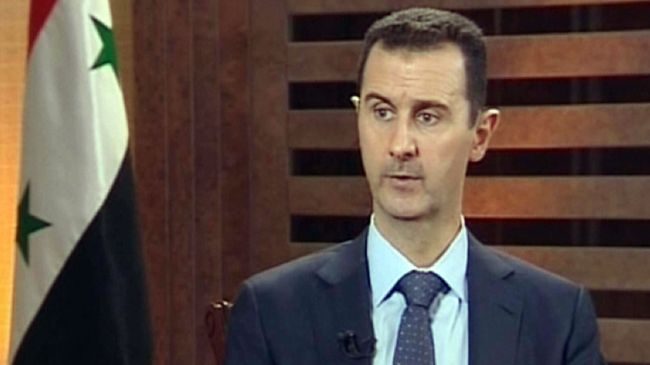 Syrian President Bashar al-Assad says more time is needed to "win the battle" against the foreign-backed insurgents across the country.
In an interview with Syrian Al-Dunia TV channel, President Assad stated that the situation in the government was "making progress" despite the ongoing battle between the army and insurgents.
"I can summarize in one phrase: we are progressing, the situation on the ground is better but we have not yet won — this will take more time," Assad said.
He also stressed that Syria is "in the midst of a global and regional war."
The Syrian president also dismissed as "unrealistic" a proposal by Turkey to create buffer zones within Syria to receive refugees displaced by the ongoing unrest.
"Talk of buffer zones firstly is not on the table, and secondly, it is an unrealistic idea by hostile countries and the enemies of Syria."
In addition, Assad criticized the Syrian officials defecting from his government and said their defection amounted to a "self-cleansing of the government firstly and the country generally."
Al-Dunia is scheduled to broadcast the full interview at 11:00 p.m. local time (1800 GMT) on Wednesday.
Syria has been experiencing unrest since March 2011. Damascus says outlaws, saboteurs, and insurgents are behind the unrest.