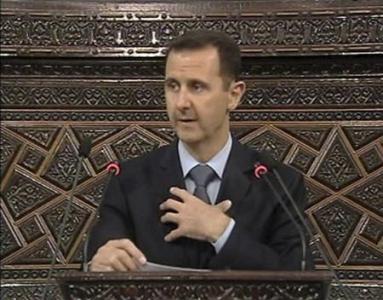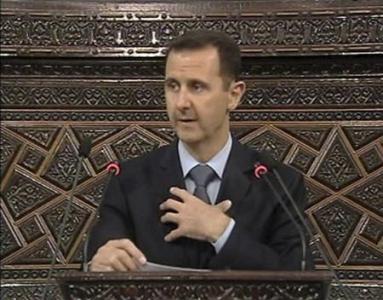 Syrian President Bashar al-Assad has set up a committee to look into replacing a decades-old emergency law with anti-terrorism legislation.
The state news agency SANA said on Thursday the panel would study and prepare "legislation, including protecting the nation's security and the citizen's dignity and fighting terrorism, paving the way for lifting the emergency law."
It said the committee would complete its work by April 25, but gave no further details.
Meanwhile, SANA said that Assad directed Head of the High Judicial Council to form a special judiciary committee to launch immediate investigations into all the incidents which claimed the lives of a number of civilians and military personnel in Daraa and Lattakia.
According to the agency, the mentioned committee would conduct its work according to the valid laws and is entitled to turn to whoever it deems fit for help in the mission assigned to it. It also has the right to demand whatever information or documents from the bodies concerned.
Assad also issued a legislative decree to increase monthly salaries and wages and add an article for Syrian workers in Syrian embassies and delegations abroad.
One day earlier, Assad renewed warnings that Syria was targeted by a huge conspiracy and announced his will to launch the process of reform in the country. "We are all for reform. That is the duty of the state. But we are not for strife," he said. "Reform is not a trend," he said. "When the people demand their rights, it is the state's duty to fulfill their demands. What we should watch out for is starting reforms under these circumstances right now, this passing wave."
"We were late in implementing reform but we will start now," Assad said, addressing those asking for reform. He said that ties between the state and the people are not based on pressure but on the rights and needs of citizens. He also announced plans to combat corruption and increase job opportunities.