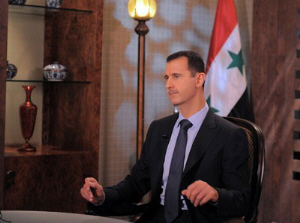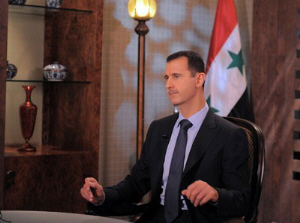 Syrian President Bashar Al-Assad stressed Turkey has the same political, economic, and sectarian structure of Syria, thus it faces the same situation.
"If any country tries to take advantage of our issues, it will be influenced and its crisis will exaggerate," Assad said to his visitors who met him during the last days.
"Although the situation in Turkey requires caution, but it has no great effects and repercussions, and does not present direct threat against internal situation of Syria," Assad added.
Sources told Al-Manar Website that Lebanese politicians who recently met President Assad quoted him confident to the Iraqi role, however he had fraternal blame on Lebanon as a result of fund and weapons smuggling to the insurgents in Syria by some Lebanese groups, in addition to the serious sectarian incitement practiced by some parties. Moreover, Assad praised the cooperation of Lebanese security apparatus in confronting this phenomenon, particularly the army and the intelligence services.
During the meeting, Syrian President categorized Gulf States into three, some of positive performance in dealing with Syria, some are submissive to the American will, and the rest have misty and ambiguous role like the Saudi Arabia, the same sources noted.
Visitors of President Assad reported he expressed concerns about the threat targeting innocent Syrian civilians via IED planted in populated areas. This led Assad to issue direct orders for Syrian security apparatus to be cautious and spare no effort to prevent such incidents from recurring. Nevertheless, "what relieved Al-Assad is that Syrian security forces are used to this kind of wars and can retain control of the situation," cited the sources to Al-Manar Website.
Touching the tense situation in Resten and Homs, Assad stressed that the only reason of the absence of complete calm in these regions is that "the Syrian army is keen not to cause loss of civilian lives. Its main goal is focused on precise and determined operations against insurgents. This is what is delaying the process of decisiveness."
According to Syrian President, this way in dealing with the crisis has led to a positive popular reaction which made the people certain that those are only insurgents, answerable to the west.
"The more convinced the people becomes, the easier the work of the security services will be," Al-Assad concluded to his visitors.