Latin America
Assange can stay at Ecuador's London embassy for years: Ecuador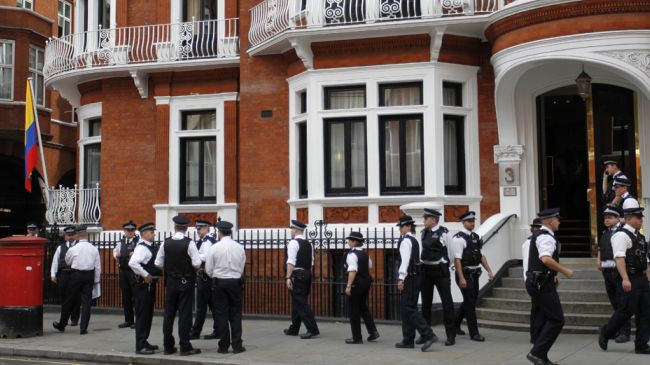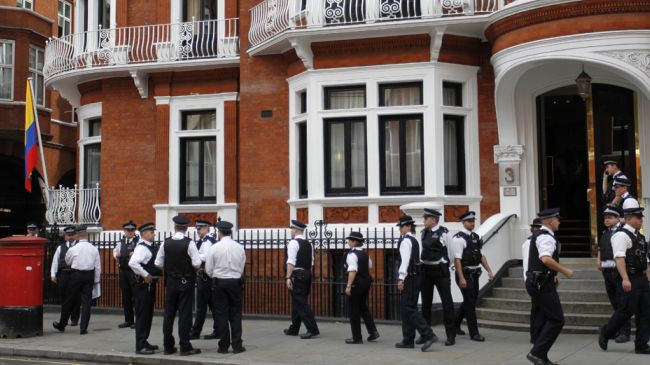 Ecuadorean President Rafael Correa has indicated that WikiLeaks founder Julian Assange can stay at Ecuador's London embassy for years if Britain does not grant him safe passage out of the country.
Assange has been living in the Ecuadorean Embassy in London for more than two months now and London has vowed not to allow him "safe passage out of" Britain.
Following London's threat that it could storm the Ecuadorean Embassy under a little known UK law, Ecuador granted political asylum to Assange on August 16.
London claims that it has a "legal obligation" to extradite Assange to Sweden where he faces accusations of sex assaults, which he denies.
However, many of Assange's supporters say that his extradition to Sweden is an excuse for sending him to the US, where he could face death penalty for disclosing hundreds of thousands of classified US documents in 2010.
In 2010, The Independent revealed that informal talks had been held between Sweden and the US about Assange's "temporary surrender" to the US.
Correa has said the row over Assange between Ecuador and Britain "could end tomorrow if the UK grants safe passage, or it could go on for months and years if Mr. Assange can't leave the embassy of Ecuador in London."