Syria
At least 100 terrorists killed in Syria's Homs, Victorious Syrian Army moves forward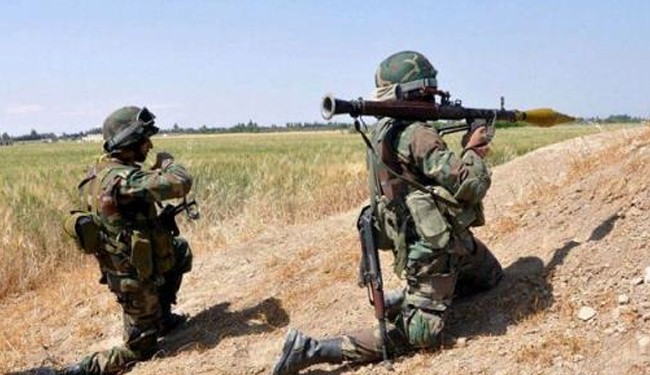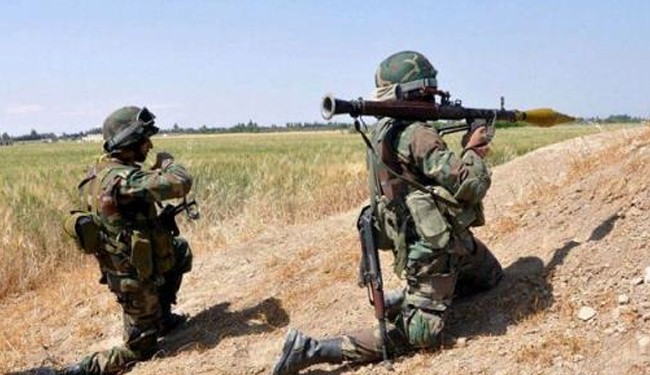 Syrian army has launched a major operation in Homs countryside which left at least one hundred foreign-backed militants dead.
The army said the militants died after attempting to attack security checkpoints in the area, adding, most of them were non-Syrians.
The army units also destroyed several hideouts of the foreign-sponsored militants in the neighborhoods of al-Warsha and al-Hamidieh in the strategic city of Homs.
The government troops have recently conducted successful clean-up operations across the country, inflicting heavy losses on the militants.
Last week, Syrian forces took control of the key town of al-Bweida, south of the capital Damascus, after pushing out foreign-sponsored militants and destroying their equipment.
The conflict in Syria started in March 2011, when pro-reform protests turned into a massive insurgency following the intervention of Western and regional states.
The unrest, which took in terrorist groups from across Europe, the Middle East and North Africa, has transpired as one of the bloodiest conflicts in recent history.