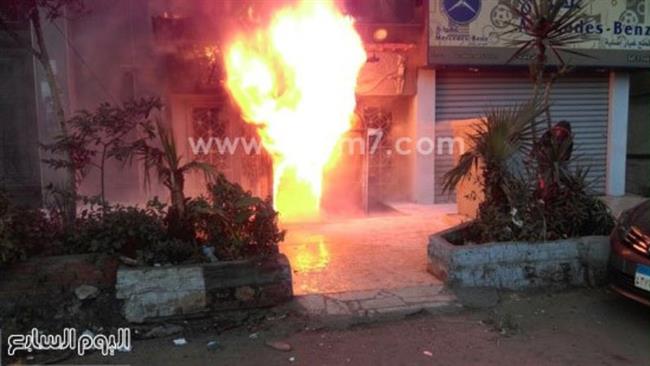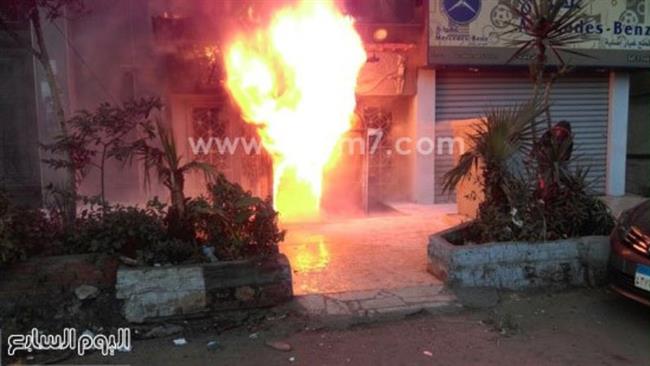 At least 16 people have been killed and several others wounded in a firebomb attack at a restaurant in the Egyptian capital of Cairo, security officials say.
The attack was carried out on Friday in the Agouza area in the center of the capital city, with state-run MENA news agency blaming it on two men, saying that they hurled Molotov cocktails into the place and fled the scene.
Other reports, quoting a security official, suggested that there was one assailant involved, describing him an employee who had been fired from the restaurant. The attack was reportedly triggered after a quarrel in the place.
Victims of the explosion were burned to death or died from inhaling smoke in the place, while five other people also sustained injuries.
There are conflicting reports about the number of the dead as some say a dozen people have lost their lives in the attack.
Over the past years, militants have been carrying out anti-government activities across Egypt, taking advantage of the turmoil caused in the country after the first democratically-elected president, Mohamed Morsi, was ousted from power by the military in July 2013.
Late in November, at least six people died in bomb explosions targeting an area outside an Egyptian hotel in North Sinai.