At Least 180 Terrorists Killed in Aleppo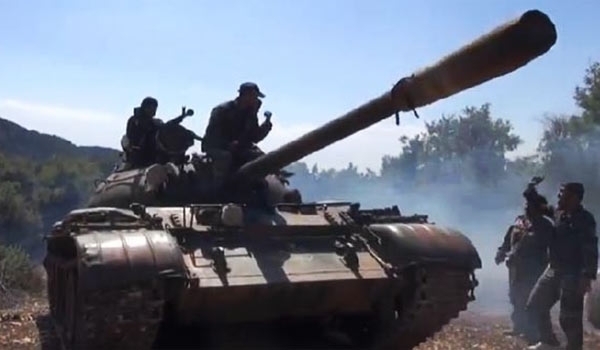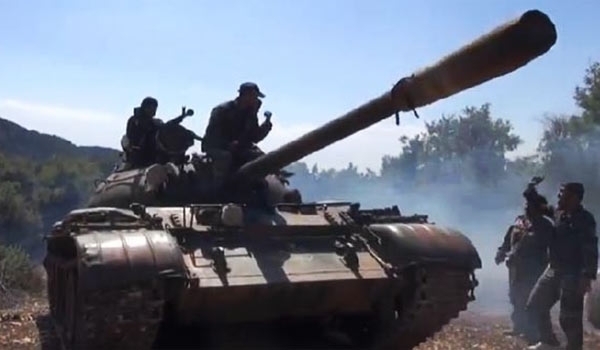 Syrian warplanes bombed terrorists' positions in Aleppo province on Tuesday, leaving at least 180 of them dead.
At least 180 terrorists were killed in the airstrikes in Qubtan al-Jabal, Daret Ezza, al-Rashidin, Hreitan and Bashkoi in Aleppo countryside, a military source said.
A terrorists' training camp and vehicles were also destroyed in the air riads.
Earlier, the Syrian army targeted ISIL terrorists' hideouts in Kafkif, Ain al-Hanash, Queires, al-Jaberiyeh, al-Jadideh, Erbid, Sharba' and in the vicinity of the Air Force Academy, 40 km East of Aleppo city, killing a large group of the militants and destroying a number of their vehicles, some of which equipped with heavy machineguns.
The army also killed and injured a group of terrorists in military operations in Ein al-Jamajmeh, Deir Hafer, Maskana and al-Khafse in the Eastern countryside of Aleppo.
Meanwhile, the troops also targeted terrorists in Rayan, Ein Sabel, Kabara, Tal Istabl, Hweijineh, al-Mfalseh, Jib al-Safa and al-Radwaniyeh in the vicinity of al-Sfeira in Eastern Aleppo, killing a group of them.
The Syrian forces also killed a large group of terrorists, and destroyed their arms and ammunition in al-Naanaie Square and the neighborhoods of al-Lairamoun, Bani Zaid and al-Shaar in Aleppo city.
The army also killed and injured terrorists in the vicinity of the Scientific Research Center in the Western countryside of Aleppo.