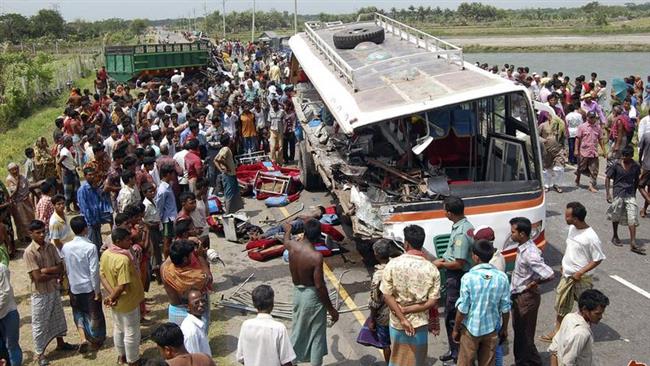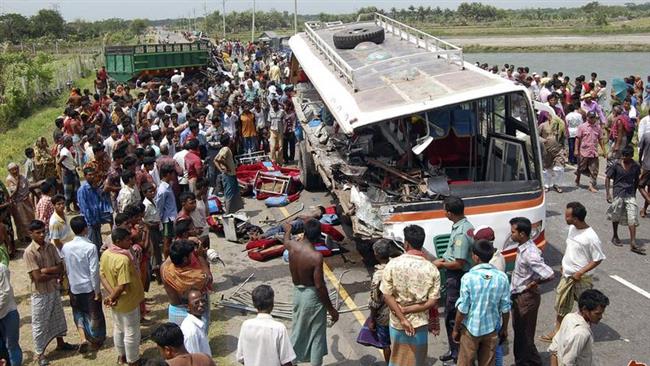 At least 25 people have been killed and 19 others injured in a bus accident in central Bangladesh.
The accident took place early Thursday in the Bhanga area of central Faridpur district when the bus traveling from the capital Dhaka to the southwestern district of Barisal rammed into a number of trees.
"In all, 22 people died on the spot and later three more died in the hospital," said local police chief Nazmul Islam, adding that some 19 of 50 people on board were also injured, with some of them in critical condition.
The driver, who has survived the accident, said he had lost control of the bus.
Police forces are investigating the cause of the accident.
Bangladesh holds a high death rate on road accidents, mainly because of the poor quality of roads and that of vehicles as well as a failure to observe traffic regulations.