Africa
World News
At Least 27 Dead after Extremists Seize Luxury Hotel in Mali's Capital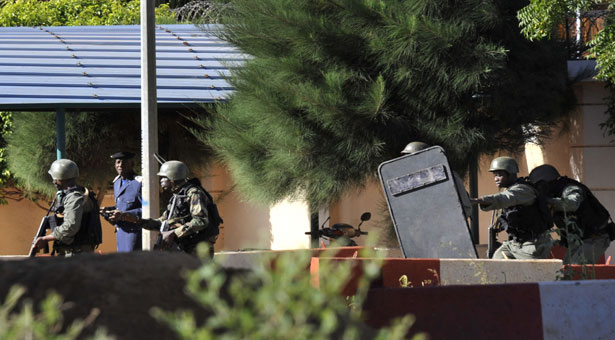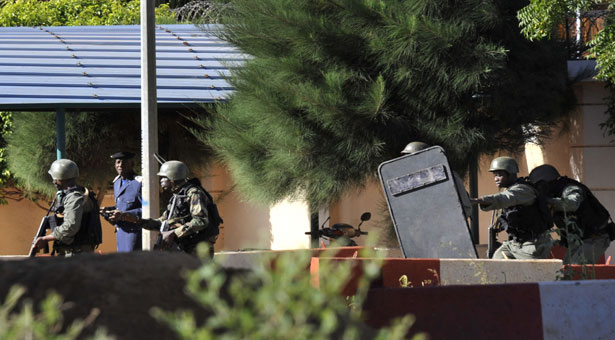 At least 27 people were reported dead on Friday after Malian commandos stormed a luxury hotel in the capital Bamako with at least 170 people inside, many of them foreigners, that had been seized by extremist gunmen.
The former French colony has been battling extremist rebels for several years, and the terrorist group Al Mourabitoun, allied to al Qaeda and based in the deserts of northern Mali, claimed responsibility for the attack in a tweet.
By late afternoon, ministerial adviser Amadou Sangho told the French television station BFMTV that no more hostages were being held.
But a U.N. official said U.N. peacekeepers on the scene had seen 27 bodies in a preliminary count, and that a search of hotel was continuing. It was not clear whether any of the gunmen, who were said to have dug in on the seventh floor of the hotel as special forces advanced on them, were still active.
State television showed footage of troops in camouflage fatigues wielding AK47s in the lobby of the Radisson Blu, one of Bamako's smartest hotels and beloved of foreigners. In the background, a body lay under a brown blanket at the bottom of a flight of stairs.
The peacekeepers saw 12 dead bodies in the basement of the hotel and another 15 on the second floor, the U.N. official told Reuters on condition of anonymity. He added that the U.N. troops were still helping Malian authorities search the hotel.
A man working for a Belgian regional parliament was among the dead, the assembly said.
Minister of Internal Security Colonel Salif Traoré said the gunmen had burst through a security barrier at 7 a.m. (0200 ET).