Palestine
At least 4 Israeli zionist include 2 soldiers injured by rocket fire in Ashdod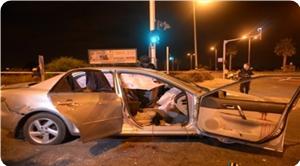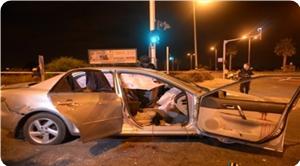 At least four Israeli zionist settlers including two soldiers were injured on Friday evening by a rocket fire in Ashdod. Their injuries were described as moderate to severe.
Yedioth Ahronoth newspaper said that two brothers serving as officers for the Israeli army suffered injuries when a rocket fired from Gaza landed near their car. One of them was seriously wounded.
Three other Israelis were injured while a building and a synagogue were damaged during the rocket fire, the sources added.
Israeli sources also confirmed Friday that another Israeli man was killed when rockets landed in Sha'ar HaNegev settlement built on Negev lands.
A state of panic was prevailed among Israelis after a rockets hit Tel Aviv on Friday evening.
Al-Qassam Brigades declared responsibility for shelling Sha'ar HaNegev and Sderot settlements in the western Negev.
For its part, al-Quds Brigades declared its responsibility for targeting Ashkelon and Ashdod by five missiles.