Europe
At least 60 people died and over 100 others injured after a Spanish passenger train derailed outside the northwestern city of Santiago de Compostela in the region of Galicia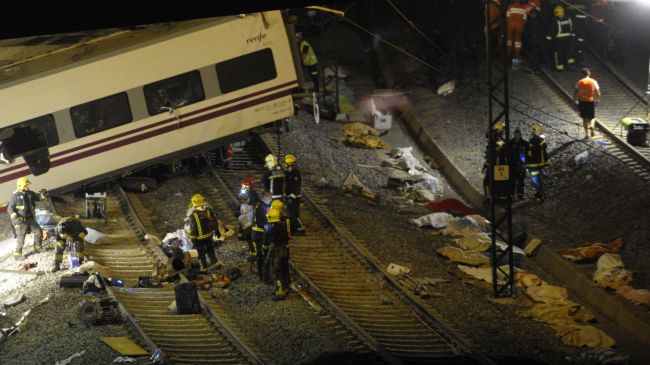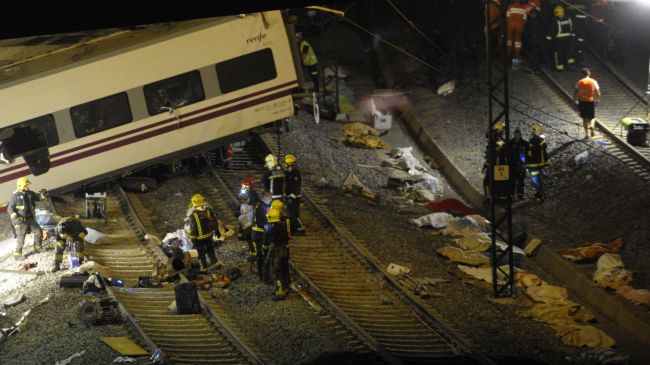 At least 60 people have been killed and over 100 others injured after a Spanish passenger train derailed outside the northwestern city of Santiago de Compostela in the region of Galicia.
The incident occurred on Wednesday night as the train, heading from Madrid to El Ferrol on the eve of the ancient city's main festival when thousands of Christian pilgrims travel there.
Leader of the regional government Alberto Nunez Feijoo confirmed the death toll but told local media that it was too early to say what caused the accident.
A statement released by state rail company Renfe said the Alvia train had derailed upon entering the station of Santiago de Compostela, 95 kilometers (60 miles) south of El Ferrol.
"The train was traveling on high-speed tracks carrying a total of 218 passengers in addition to the crew," it added, stopping short of giving an estimate of the number of casualties.
The derailment caused all 13 carriages of the train to come off the tracks, with some passenger cars toppled on their sides and at least one torn open.