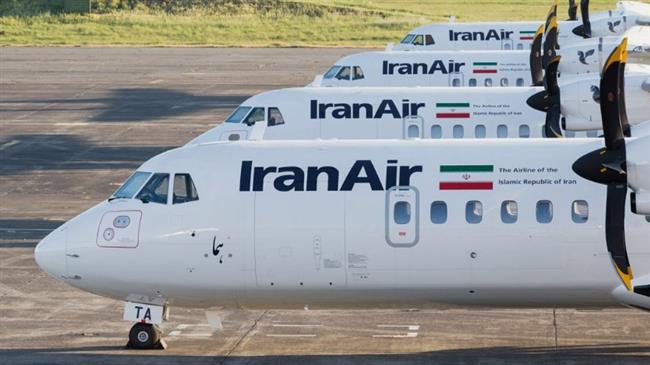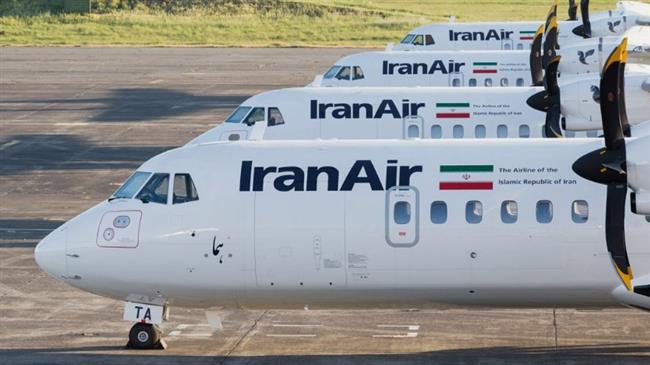 The world's largest commercial turboprop maker ATR is in talks with alternative buyers for seven remaining aircraft which it has to deliver to Iran under a $536 million deal, the company's Italian shareholder Leonardo says.
ATR has delivered 13 new generation ATR 72-600 aircraft ordered by Iran in 2016 but it has to secure licenses for further deliveries from the US which imposed new sanctions on the Islamic Republic last month.
The European airplane manufacturer delivered five more ATR turboprop aircraft early last month just before Washington installed the new sanctions on Aug. 6.
For more deliveries, however, the company appears to have given up on soliciting the United States, with Leonardo Chief Executive Officer Alessandro Profumo telling Bloomberg TV that ATR was seeking new customers for the aircraft.
"We are pretty confident that we will finalize the re-allocation to other countries by the end of this year," he said.
The US decision on Iran has raised question marks over whether ATR can reach a target of stabilizing annual deliveries at 80 aircraft in 2018.
Profumo tried to play down the fallout, saying the company does not expect "any meaningful impact" from the US sanctions on Iran.
The planemaker had earlier said it would suffer financial damage if it were unable to deliver the aircraft it has already produced following earlier US approvals.
France delivers the new turboprop airplanes just a day before the first phase of renewed US sanctions against Iran take effect.
ATR's co-owner Airbus has a deal with flag carrier IranAir for 100 commercial planes but it has delivered just three of them. Airbus said in July it would not attempt to deliver any more planes to Iran.
After the signing of a nuclear accord between Iran and other countries in 2015, IranAir ordered a total of 200 aircraft from Western planemakers. Boeing, which had sold 80 jets to IranAir, does not plan any deliveries.
The Europeans have been trying to portray the nuclear deal with Iran as a flagship achievement of their foreign policy and a symbol of their growing strength but their weakness in the face of US threats has undermined their bid.
Iranian officials have pressed the European Union to save the nuclear agreement through meaningful measures to guarantee Iran's interests in the deal.
However, Leader of the Islamic Revolution Ayatollah Seyyed Ali Khamenei said last month that Iranian officials should stop pinning their hopes on Europe saving the international nuclear deal.
"There is no problem with continuing relations and negotiations with Europe, but hope should be abandoned regarding matters such as the nuclear deal," he said in a meeting with President Hassan Rouhani and members of his cabinet.
Ayatollah Khamenei is the champion of a resistive economy which seeks to counter sanctions through increasing the country's resilience to outside pressures by boosting domestic production.