Syria
'Attack against Syria not appropriate'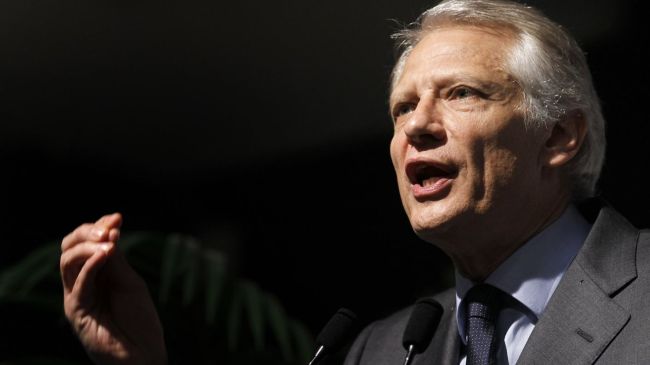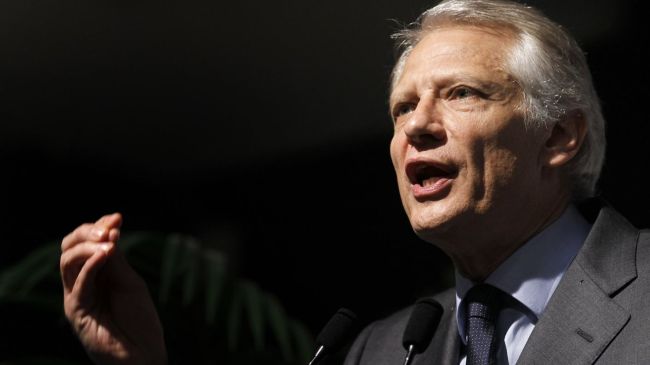 Former French Foreign Minister Dominique de Villepin, known for his speech in 2003 at the UN in opposition to the US-led invasion of Iraq, has dismissed military action as an 'appropriate' solution to the crisis in Syria.
"I do not believe that a military quick-fix can be the appropriate solution to complex crises," said de Villepin, who was also France's prime minister, on Wednesday.
"What sense is there in European- or Western-led action if it is conducted outside of the remit of international law, even without any efficiency rationale…," de Villepin stated.
The call for military action against Syria intensified after the militants operating inside Syria and the foreign-backed Syrian opposition claimed on August 21 that hundreds had been killed in a government chemical attack on militant strongholds in the Damascus suburbs of Ain Tarma, Zamalka and Jobar.
A number of Western countries, including the US, France, and the UK, were quick to adopt the rhetoric of war against Syria despite the fact that Damascus categorically rejected the claim.
De Villepin further said a military strike on Syria would delay "any political, diplomatic settlement."
Media outlets reported US plans for likely surgical attacks, which would be in the form of "cruise-missile strikes," and "could rely on four US destroyers in the Mediterranean [Sea]." The plan was said to be awaiting US President Barack Obama's go-ahead.
On Wednesday however, the British government, the closest ally of the US, announced that its support for military intervention in Syria would require a second vote in the country's parliament. The British legislature is due to vote on a first motion on Thursday.
Although the UK delay seems to have slowed down the momentum for war, it by no means has eradicated the possibility of unilateral action by the US. Washington has said it is willing to go ahead with its plans for a strike on Syria even without the approval of the United Nations or the support of its allies.