Asia-Pacific
Attack in Indian-administered Kashmir kills seven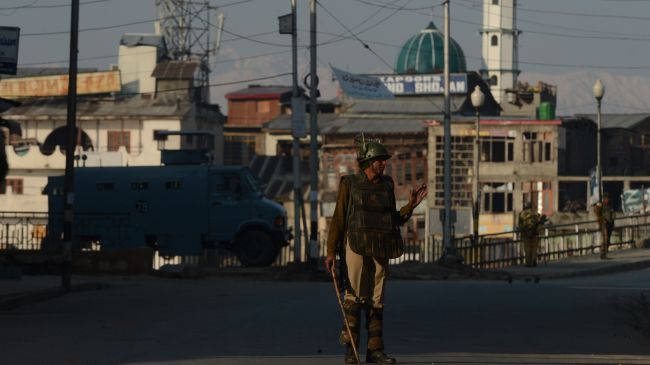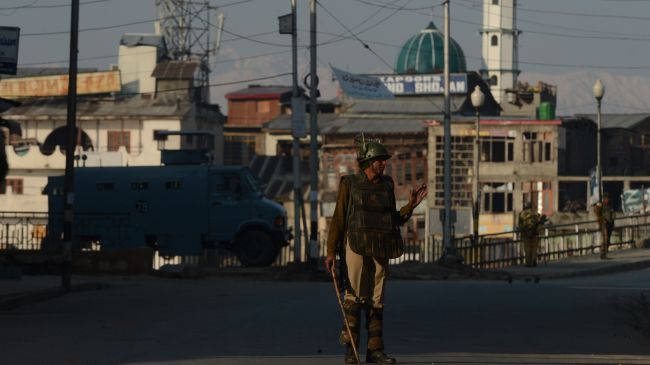 Police officials say some eleven people, including five paramilitary police, have been killed in an ambush on security forces in the Indian-administered Kashmir, Press TV reports.
According to an unnamed police officer, the attack was carried out on Wednesday in the main city of Srinagar.
"Five of our CRPF jawans (officers of the Central Reserve Police Force) were martyred," the officer told reporters at the scene in the Bemina area of Srinagar.
Police said that another six to seven police were also wounded in the assault, which took place in an open field where 25 officers were on duty.
Also on March 2, two Indian policemen were shot and killed near a bus stop in Kupwara district, which is located in north of Srinagar.
The Kashmir valley has been tense since Indian authorities hanged Mohammed Afzal Guru on February 9 in a New Delhi prison for his role in December 2001 attacks on the Indian parliament. He was buried in the grounds of the prison.
Guru's execution sparked angry demonstrations in Kashmir, where most people believe he had not gotten a fair trial.
On March 1, police fired slingshots and tear gas to disperse the protesters, who were shouting slogans against the Indian government.
Kashmir lies at the heart of more than 65 years of hostility between India and Pakistan. Both countries claim the region in full but each only has control over a section of the territory.
Over the past two decades, the conflict in Kashmir has left over 47,000 people dead by the official count, although other sources say the death toll could be as high as 100,000.