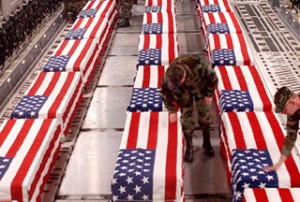 Most of the eight Americans killed in a suicide attack against a US military base in east Afghanistan probably worked for the CIA, a report says.
The Washington Post reported on Wednesday that Forward Operating Base Chapman that was hit by a suicide attack on Wednesday, was used by US spies.
It added US sources confirmed that all the dead and injured were probably CIA employees or contractors.
Earlier, US State Department spokesman Ian Kelly said eight US civilians and four Afghan soldiers were killed in the attack.
The newspaper cited unidentified US officials as saying that the base, located in the eastern province of Khost near the Afghan border with Pakistan, was being used in part by the CIA.
The bombing appears to have inflicted more casualties on US intelligence personnel than any other attacks since the US-led invasion of Afghanistan.
More than 506 foreign forces were killed in Afghanistan this year, 310 of whom were US troops.