Europe
Attacker planned Munich rampage for a year: Police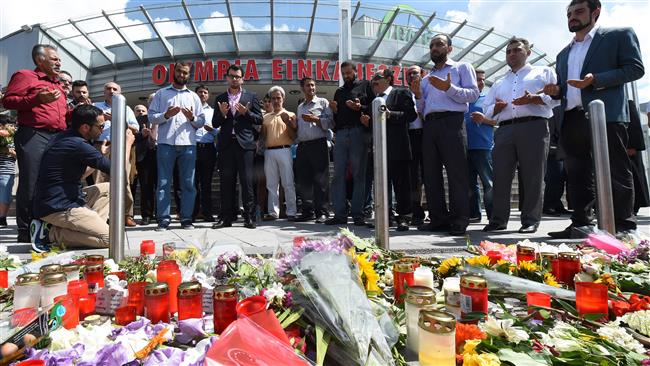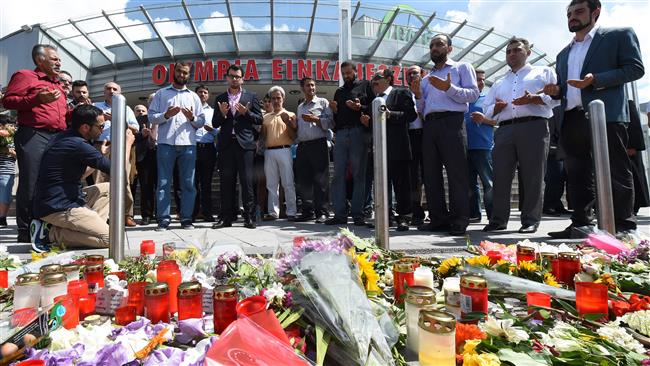 The German police say the gunman who carried out the deadly rampage in Munich and killed nine people in a shocking shooting spree had been planning his crime for a year.
"He had been preparing for a year," the Bavarian police chief, Robert Heimberger, said Sunday referring to David Ali Sonboly, the teenager who shot himself dead after killing nine people at a Munich shopping mall on Friday.
Chief prosecutor Thomas Steinkraus-Koch, who was speaking to reporters along Heimberger, said Sonboly chose his victims at random.
"It is not the case that he deliberately selected" the people whom he shot, Steinkraus-Koch said, adding that Sonboly had purchased an illegal pistol off the Internet.
Investigators ruled out any link between the Munich attack and Daesh, a Takfiri terrorist group mainly based in Iraq and Syria, which has staged deadly attacks in other European countries like France and Belgium. That came after a forensic sweep was carried out into Sonboly's home, showing that the student had suffered from mental disorders and had been eagerly seeking to learn about mass killings.
Berlin issued a terror alert following the shooting, with many fearing that Germany had become a new target for Daesh.
Officials said Saturday that Sonboly, who used a 9mm handgun to target his victims, was inspired by white supremacist, Anders Breivik, who massacred 77 people in Norway five years ago.
Most of those killed in the shooting spree were teenagers. A new toll released by Munich police Sunday showed that 35 were also injured in the attack, 11 of them in critical condition.
German Chancellor Angela Merkel condemned the attack, saying that Munich had suffered a "night of horror."