Iraq
Middle East
North America
Attacks Target Seven US Occupation Convoys in Different Parts of Iraq
Successive attacks took place on Tuesday targeting at least seven convoys carrying logistical equipment for American forces, according to a report.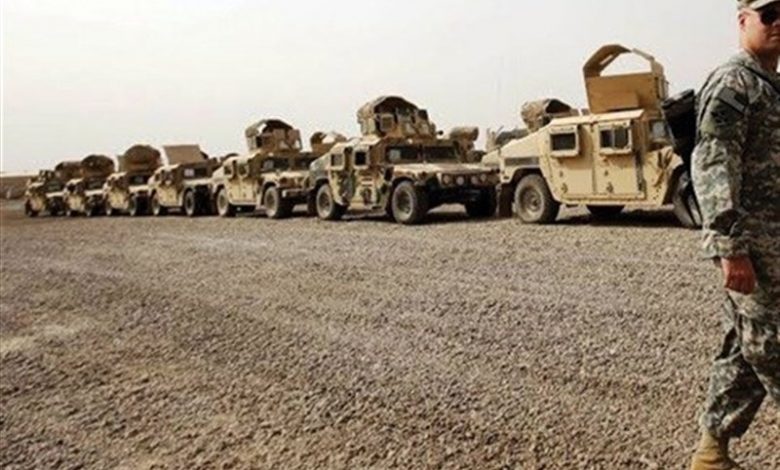 The convoys came under attack in different locations across Iraq, Sabereen News, an outlet affiliated with Iraq's resistance groups, reported via its Telegram channel.
According to the outlet, two of the convoys were hit in the city of al-Diwaniyah, the capital of the southeastern Iraqi province of al-Qadisiyyah, a regular site of such attacks.
Shortly afterwards, other news sources reported attacks on two more such group of vehicles, similarly laden with equipment headed for the American forces, in the Babylon Province that neighbors Qadisiyyah to the north.
Another convoy was also struck while travelling through the capital Baghdad's Yusufiyah area.
The other two attacks hit US-bound vehicles in the Muthana and Dhi Qar Provinces, which like Babylon, are adjacent to Qadisiyyah.
The incidents were claimed by Qassem al-Jabbarin that identifies itself as an anti-occupation resistance outfit.
Hardly a week goes by in Iraq when American interests are not hit through such strikes. The attacks have become significantly bolder over time, targeting even the very Iraqi bases that house American troops on numerous occasions.
The Arab nation's resistance groups have vowed to sustain their struggle until the expulsion of all the Americans.
The country's parliament voted overwhelmingly early last year in favor of ejection of all foreign forces.
The vote came as a response to an earlier US drone strike that led to the martyrdom of many, including senior Iranian and Iraqi anti-terror commanders, Lieutenant General Qassem Soleimani and Abu Mahdi al-Muhandis.
The commanders had played an instrumental role in the defeat of the Daesh Takfiri terrorist group that the US and its allies have been using as an excuse to prolong their presence in Iraq.