Europe
Austerity economics 'pointless remedy' for EU: Italy PM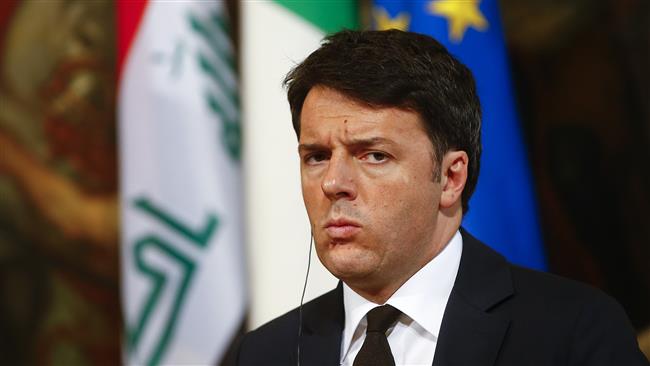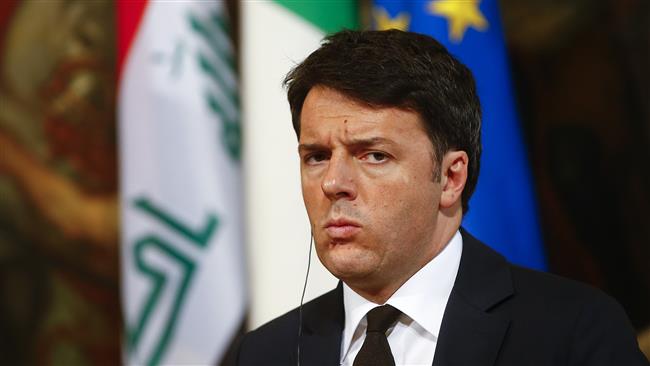 Italy's premier has harshly criticized the EU's recent economic policies, describing them as a "pointless remedy" for a terminally-ill patient.
Matteo Renzi censured the austerity measures imposed on many European states over the past several years and said austerity economics only has caused Europe to be left behind by the United States.
"The countries that have had growth in Europe have achieved it only because they broke the deficit rules," he said in an open letter published by the daily La Repubblica on Thursday.
Renzi cited Britain and Spain, which are currently witnessing economic growth but their deficits are five and six percent of their gross domestic product (GDP), respectively.
Economically speaking, Washington is better off than eight years ago, but Europe is worse off, he wrote, adding, "If a remedy is not working after eight years I think you can call it pointless treatment."
"Because if austerity is all you have, you die," the Italian leader said.
The administration of Renzi and the EU leadership in Brussels have been at odds over demands by the Italian government for leeway on the budget rules of the EU Stability and Growth Pact to allow Rome to revive Italy's economy with tax cuts and growth-orientated spending.
On Wednesday, Renzi said the situation of the EU resembles a sinking ship and the leadership of the continental bloc keeps ignoring the growing demands for change.
"The EU is like the orchestra playing on the Titanic," Renzi stated, referring to the giant British vessel which sank in the North Atlantic in the early 20th century with the famous music band on the deck keeping on playing until they drowned.
He urged for a change of economic policy, saying it is much more important than the creation of a collective finance ministry for the eurozone.