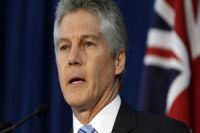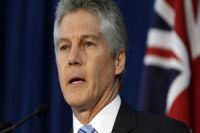 Australian Defense Minister Stephen Smith has offered an apology to victims of sexual abuse in the military, vowing to set up a taskforce to look into claims of abuse and award compensation.
Smith told parliament on Monday "To those men and women in the Australian Defense Force or the Department of Defense who have suffered sexual or other forms of abuse, on behalf of the government, I say sorry.' He acknowledged that some members of the military were abused and suffered ill treatment by their superiors since the early 1950s. "You should never have experienced this abuse."
Defense force chief General David Hurley also offered apology to all who experienced sexual, physical or mental abuse while serving in the Australian Defense Force.
The Australian defense minister reiterated that an independent taskforce, headed by former West Australian Supreme Court judge Len Roberts-Smith, would look into at least 775 cases of abuse and rule on compensation payments of up to USD 50,000 for the victims.