Europe
Australia mosque hit by firebombing, graffiti attack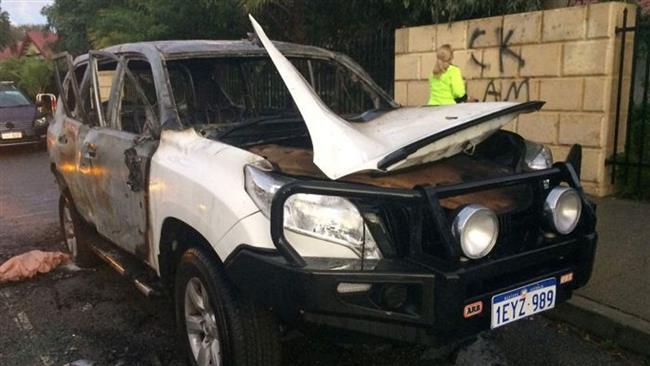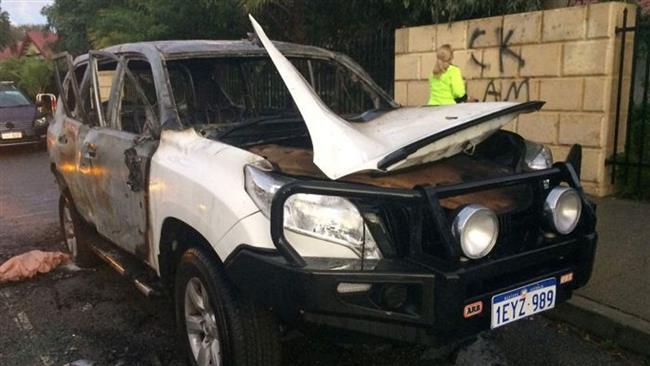 A firebombing and anti-Islam graffiti attack has happened outside a mosque in the Australian city of Perth while hundreds of worshipers were attending a prayer service inside.
The blast destroyed a car parked outside the Thornlie mosque and Australian Islamic College on Tuesday night in Perth's suburb of Thornlie. No one was injured in the incident.
The mosque's Yahya Adel Ibrahim said on his Facebook page that the Perth community had been visited by "hate".
"Thankfully our community won't start hating and playing blame games and singling out groups of people in our society. This, undoubtedly is a criminal act of hate, but it is the act of a person or group not the greater whole," he said.
He also said that despite the attack, "everyone stayed to finish their prayers, refusing to give into the terror that had just occurred."