Asia-Pacific
Australia PM vows tough citizenship law in terror fight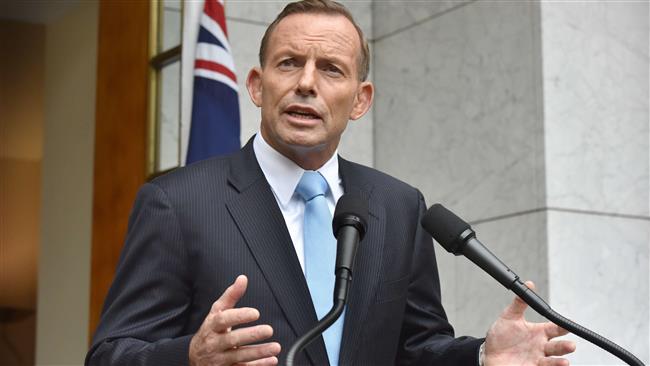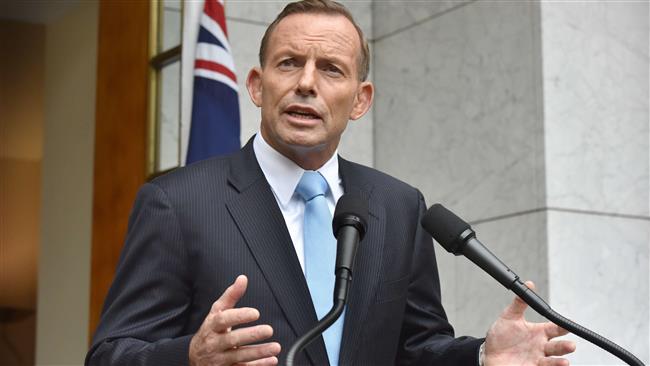 Australian Prime Minister Tony Abbott has announced plans to restrict his country's citizenship laws, vowing to suspend the citizenship of the terrorism suspects who are dual nationals.
Abbott said in a Monday speech that native Australians could also lose certain liberties if they violated the country's anti-terrorism laws, as officials warned that the country faces rising security threats from Takfiri militants tied to the ISIL terror group.
"It has long been the case that people who fight against Australia forfeit their citizenship," the Australian premier said during an address at the federal police headquarters in the capital, Canberra, as cited in a report by the state-funded BBC.
"So Australians who take up arms with terrorist groups, especially while Australian military personnel are engaged in Afghanistan and Iraq, have sided against our country. And should be treated accordingly," he added.
The development comes as dozens of Australian nationals are believed to be engaged in terror campaigns in Iraq and Syria along with Takfiri ISIL terrorists.
Local experts, meanwhile, have expressed concerns about the impact on Australia's security if such militants return home from battles in the Middle East and join other potential ISIL supporters in the country.
Abbott said his government was also looking at measures targeting Australian-born citizens involved in terrorism.
"These could include restricting the ability to leave or return to Australia, and access to consular services overseas, as well as access to welfare payments," he said.
During the address Abbott also declared that he would soon appoint a new 'security tsar' for the county.
Abbott's remarks, however, were mildly challenged by the country's opposition leader Bill Shorten, who while vowing to "engage constructively" with the government over the new measures, warned against rushing through the new regulations.
"Haste and confusion is never the friend of good, sensible security in the future," Shorten said as cited by a local broadcaster.
The prime minister's announcement came just one day following the release of a report into the siege of a Sydney café last December, during which two hostages were killed by a lone gunman identified as Man Haron Monis.
No direct links were found between the gunman and the ISIL terror group, but Monis, who was well-known to police for previous criminal offenses, asked for an "ISIL flag" during the course of the siege, which ended after security forces stormed the café, shooting the suspect dead.