World News
Australia unveils fresh anti-Russia bans over Ukraine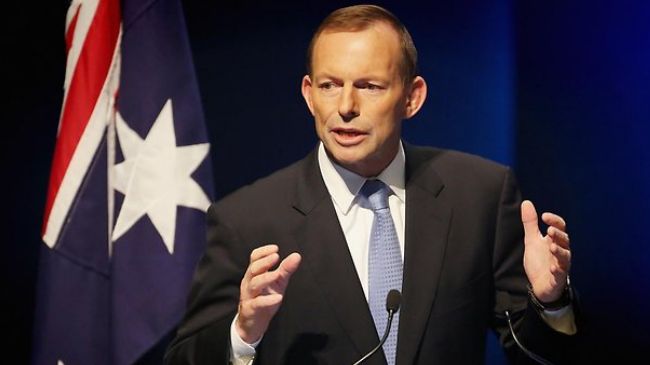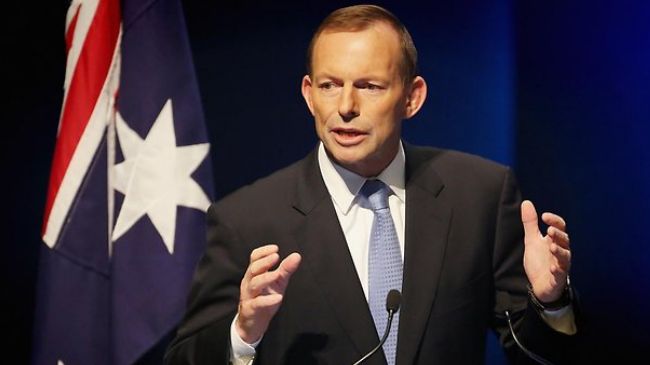 The Australian government has ratcheted up sanctions against Russia for allegedly supporting the pro-Moscow forces in Ukraine's restive east.
On Monday, Australian Prime Minister Tony Abbott told the parliament that Canberra seeks to tighten its anti-Russia bans, so that they would match those slapped on Russia by the European Union over the country's alleged role in the Ukraine crisis.
"Australia will lift its sanctions against Russia to the level of the European Union," the premier told Australian parliamentarians.
According to Abbott, the new sanctions restrict arms exports and the access of Russia's state-owned banks to Australian capital markets. The fresh bans will build on the financial sanctions and travel bans placed by Canberra on the Kremlin in March.
Over the past months, the EU and Washington have imposed several rounds of sanctions against a number of Russian entities and individuals over Moscow's alleged involvement in the turmoil in Ukraine.
EU leaders have recently threatened Moscow with new sanctions if there is no change in the chaotic situation in Ukraine.
In response to the restrictive measures, Russia has banned food imports from the EU, the US, Canada, Australia, and Norway.
Moscow has also vowed to exhaust all efforts to safeguard its legitimate interests should the Western states adopt fresh sanctions against the country.
Since Kiev launched military operations to silence the pro-Russia protesters in mid-April, Ukraine's mainly Russian-speaking regions in the country's east have witnessed deadly clashes between pro-Moscow forces and the Ukrainian army.
Kiev and its Western allies have accused Moscow of meddling with the deadly conflict in eastern Ukraine. Moscow has repeatedly rejected the allegations.