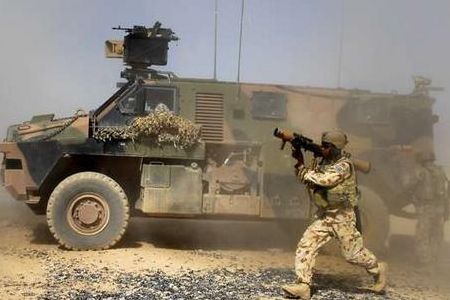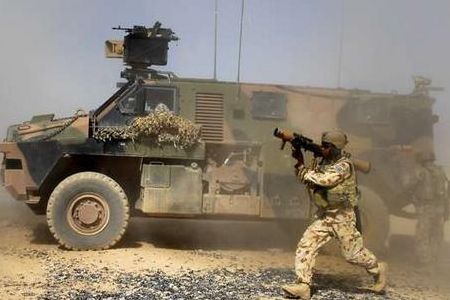 An Australian soldier is killed in southern Afghanistan, bringing the number of the nation's troops killed in the Afghan war to 18.
Australian defense officials say the 29-year-old commando, Jason Brown, was gunned down during an operation in the restive Kandahar Province.
This year has been the deadliest on record for foreign troops in Afghanistan. Six Australian soldiers lost their lives just during the past four weeks in the war-torn country.
"The work is difficult, costly, but absolutely necessary if we are to achieve our goals in Afghanistan," AFP quoted Australia's Defense Minister John Faulkner as saying.
Australia has stationed about 1,550 troops in the restive southern Uruzgan Province.
On Friday, NATO said in a statement that one soldier was killed during an exchange of fire with militants in the country's south, and the British Ministry of Defenses (MoD) announced the death of two UK soldiers.
The MoD said one British soldier was killed in a "helicopter incident", while another one was killed by a small fire arm on Thursday.
The latest deaths bring to 431 the number of the US-led foreign troops killed in the war-torn country this year alone.
The increasing number of casualties and the leak of thousands of US military documents regarding the war in Afghanistan drastically declined public support for the Afghan war across Europe and the US.
More than 140,000 US-led soldiers are in fight with Taliban militants in Afghanistan.