World News
Australians Mourn Hostages Killed in Siege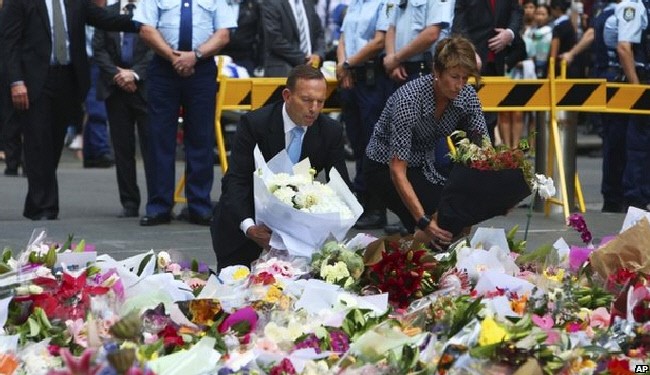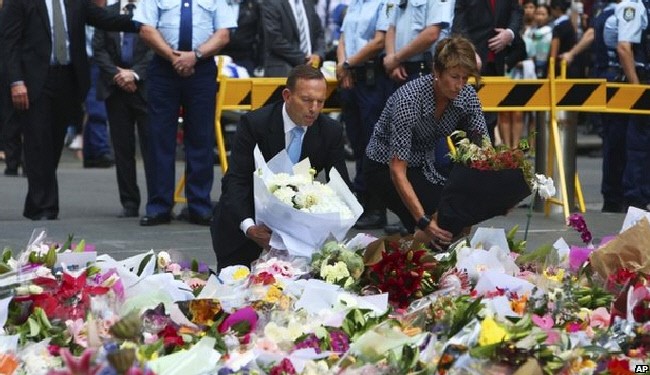 Sydneysiders laid flowers Tuesday at the scene of a deadly siege, in an outpouring of grief and shock that this could happen in their city.
Nearby florist kiosks struggled to keep up with demand as wellwishers created a sea of bouquets in an impromptu memorial at Martin Place, the city square where the 16-hour drama unfolded.
Emotions were raw as Australia awoke to the news that the Lindt chocolate cafe had been stormed overnight by heavily armed police, ending the siege in the heart of Sydney's financial district.
Australian Premier Tony Abott strongly denounced the attack during a press conference on Tuesday, describing the gunman as a "deeply disturbed individual" and mentally unstable.
He dubbed the so-called 'Islamic State of Iraq and the Levant' (ISIL) – to whom the gunman belongs – as "a death cult."
"Australian security forces did every possible to keep you safe," Abott told the families of victims.
Most of the hostages escaped but the cafe manager, 34, and a 38-year-old barrister and mother-of-three lay dead while six more people were injured, including three women with gunshot wounds.
The attack staged by Haron Monis, who also died, has rocked the country, with Sydney tabloid The Daily Telegraph conveying the national mood with its frontpage headline: 'Evil Strikes Our Heart'.
Social media was flooded with expressions of fear and dismay, and pictures of the distinctive city harbor and skyline emblazoned with the hashtag #prayforSydney.
Flags on all government buildings were ordered to be flown at half mast.