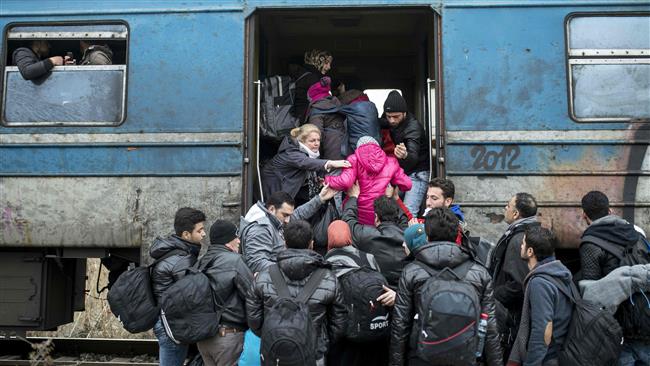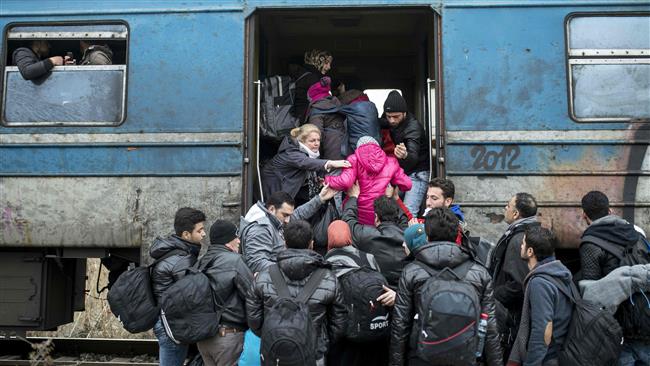 Austria was to impose daily caps on Friday on the number of refugees entering the country despite EU warnings that the move runs contrary to the 28-nation bloc's law.
Vienna said it would implement the plan to only let in 3,200 people a day, adding it is also slated to limit the number of asylum claims at 80 a day from Friday.
"I am very happy with our decision and we will stick to it," Interior Minister Johanna Mikl-Leitner as she arrived for a summit of EU leaders, adding Vienna "will have to reduce these upper limits further."
The decision comes despite a warning by the EU's top migration official, who said the plan is against the continental body's law.
"What the Austrians have decided is not according to European laws," EU Migration Commissioner Dimitris Avramopoulos said on Thursday.
"There are some principles and laws that all countries must respect and apply," he added.
On Thursday, Austria's interior minister brushed aside criticism of her country's plan to limit daily refugee numbers, saying the plan would be put into operation as foreseen.
She said Germany's past decision to introduce limits remains legal and "is of course also so for Austria."
Europe is facing an unprecedented influx of refugees who are fleeing conflict-ridden zones in Africa and the Middle East, particularly Syria.
The continent has failed to come up with a coherent and effective response to the worst refugee crisis since World War II.
Most asylum seekers have tended to use Austria, a key place of transit in 2015, as a means of reaching Germany.
Merkel's open-door policy 'total failure'
Some 1.1 million asylum seekers entered Germany last year, sparking heavy criticism of Chancellor Angela Merkel's open-door refugee policy.
Russia and France have criticized Merkel's policy for the inflow, saying the strategy is a "total failure" and not sustainable in the long run.