Palestine
Authorities declare Beit Hanoun in Gaza disaster area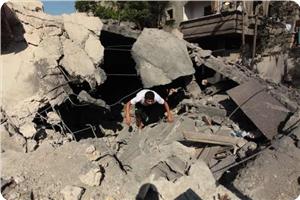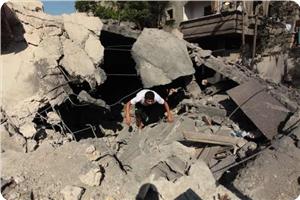 The Palestinian authorities declared Beit Hanoun town to the north of the Gaza Strip a disaster area that needs urgent relief efforts after the Israeli occupation army destroyed all its houses and infrastructure.
"We declare Beit Hanoun town a disaster area in every sense of the word after the occupation destroyed all its homes and facilities," head of Beit Hanoun municipal council Mohamed Nazek told a news conference on Monday.
"The total number of Beit Hanoun homes are 7,000, 4,000 of them were completely destroyed, 2,000 others sustained partial damage, and 1,000 more sustained considerable damage and became unlivable," Nazek explained.
He also said that the Israeli army destroyed all services that provide the town with water and electricity as well as phone lines, hospitals, medical centers, schools and agricultural lands.
The official appealed to international relief groups to urgently extend help to the town and its residents, and called on Palestinian premier Rami Al-Hamdallah to visit Gaza to see the size of devastation and form a committee to assess the damage.