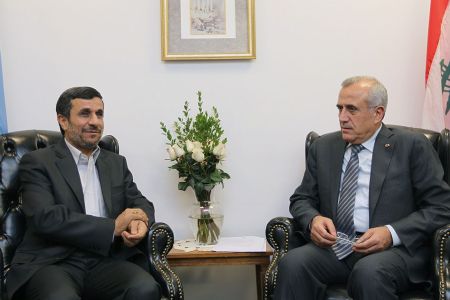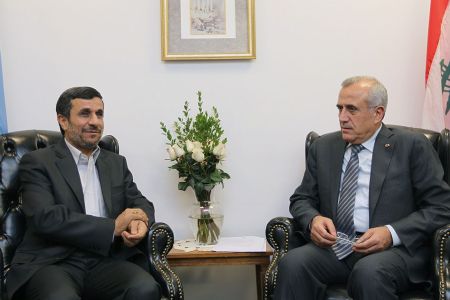 Iranian President Mahmoud Ahmadinejad says the wave of Islamic awakening in North Africa and the Middle East will foil colonialist attempts in the region.
Ahmadinejad made the remark on Wednesday during a meeting with his Lebanese counterpart Michel Sleiman on the sidelines of the United Nations General Assembly meeting in New York, the president office reported on its website.
The Iranian official cautioned nations against schemes by colonial powers and highlighted the significance of resistance as the only way to victory against super powers.
"Today, former colonialists have entered onto the stage in disguise and under the deceiving slogan of supporting human rights, but practically they are pursuing their old colonial goals, that are plundering other nations' wealth and resources," he stated.
Ahmadinejad blamed colonial powers for their attempts to create tensions and divisions among nations, saying they were attempting to salvage the Israeli regime and their crashing economies.
"But they should know the region's nations have awakened and this awakening will stop them in the pursuit of their colonial goals," he added.
The Iranian president said Tehran and Beirut are in the same front and share common friends and foes. "The deepening and stabilizing of ties and cooperation between the two countries in all fields favors peace, stability and security in the region."
Lebanon's president, for his part, expressed his country's willingness to expand relations with the Islamic Republic and called for unity among regional countries against enemy plots.
"The nations in the region could achieve great successes alongside one another and should be vigilant in confrontation with enemy schemes," Sleiman urged.