Iraq
Middle East
Ayatolah Sistani calls on 'everyone' in Iraq to expel Takfiris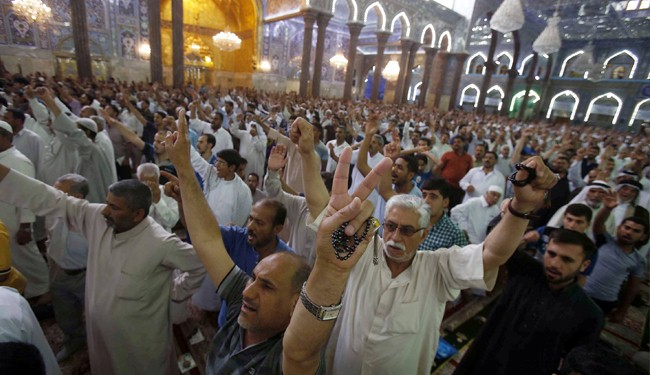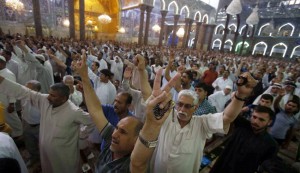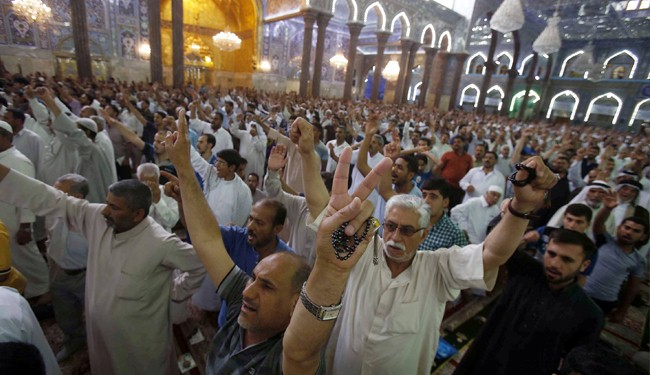 Iraq's top Shia authority Grand Ayatollah Ali al-Sistani has called for immediate action to expel extremist militants from Iraq before it's too late, his spokesman has said.
If the so-called Islamic State of Iraq and Levant (ISIL), an extremist Salafi group, is not "fought and expelled from Iraq, everyone will regret it tomorrow, when regret has no meaning," his spokesman announced on his behalf in the shrine city of Karbala.
Abdulmehdi al-Karbalai said that Iraqis of all religions and communities had to band together to fight extremist militants which are threatening Iraq's sovereignty and government.
Karbalai said in televised remarks that a previous call by Sistani for Iraqis to join the armed forces "was for all citizens, without specifying a religion," clearly outlining a cross-sectarian push.
"The goal was to get ready to face the takfiri group called Daesh (Arabic abbreviation for) ISIL, which now has the upper hand… in what is happening in many provinces," he added.
Militants overran most of Ninava province in north of the country and parts of three others in an offensive that started last week using what Iraqi government described as a coordinated "conspiracy".
Iraqi security forces performed poorly during the initial assault, in some cases shedding uniforms to flee.
They appear to have recovered from the initial shock of the onslaught, regaining ground in certain areas.