Iran
Ayatollah Hashemi Rafsanjani : Harsh Iran reply awaits any terror act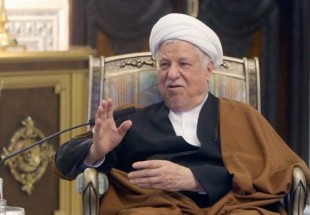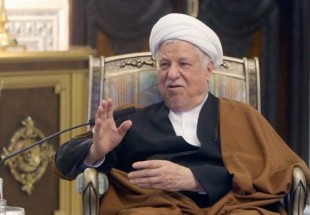 Top Iranian official says the Islamic Republic stands ready to deliver a crushing response to any terrorist group daring to carry out the slightest of moves against the country.
Chairman of Iran's Expediency Council Ayatollah Akbar Hashemi Rafsanjani on Monday stressed the importance of maintaining national security to counter the potential infiltration of terrorists.
"Iran enjoys very gifted and prepared forces to fight terrorists and they should rest assured that the slightest move against Iran will evoke the strongest of responses," Rafsanjani said.
He described countering terrorism as an important issue for humanity at the current juncture, adding that uprooting terrorism is no mean feat considering the widespread presence of terrorists across the globe.
Rafsanjani dubbed as "imperative" a military campaign against terrorists, adding, however, that world leaders must draw up plans for their annihilation.
The Iranian official said terrorism represents a major threat for the region in the future, adding, "The countries that had created these groups for certain purposes, are gripped by their crimes and openly express their concern."
Elsewhere, he also said that implying a sectarian strife between Shia and Sunni Muslims is very dangerous for the region, adding, "This ominous plot should be seriously countered, because the flames of sectarian wars will burn down everything."
In a meeting with members of the Assembly of Experts in Tehran on March 10, Leader of the Islamic Revolution Ayatollah Seyyed Ali Khamenei called on clerics to thwart "the American and Zionist plot to create divisions" and avoid touching on divisive issues among Shia and Sunni Muslims.
"The enemies of Islam are trying to turn these differences into a religious strife so that they don't end easily. We must not contribute to this dangerous goal," Ayatollah Khamenei stated.
The Leader warned against enemy plots to infiltrate the country, saying Iranian officials as well as people are the main targets of such a plot.