Islamic Unity
Ayatollah Jannati asks for Muslim unity against Israel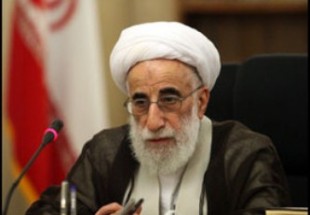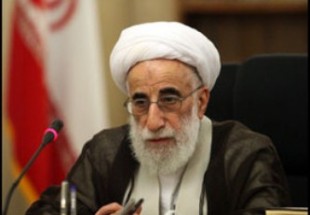 Chairman of Assembly of Experts Ayatollah Ahmad Jannati in a statement on Thursday called for unity among the world's freedom-seekers to destroy the Zionist regime of Israel.
"It is about 70 years from occupation of dear Palestine and the Holy Quds is still being disrespected under the boots of the illegitimate regime of Israel and the people of this country, even the children and women, are being massacred in front of the eyes of their human rights advocates," Ayatollah Jannati said.
He went on to say that this is while the Pharaoh-like and illegitimate Zionist regime that will only submerge with the water buckets of Muslims as put forward by late founder of the Islamic Republic Imam Khomeini.
Every year on the last Friday of the Muslim holy month of Ramadan, worldwide rallies are held to commemorate the Palestinian people's resistance against Israel and their struggles to liberate their territories which have been occupied by Israel for decades.
Millions of pro-Palestinian demonstrators, including Muslims and non-Muslims, take to the streets to denounce Israel's atrocities against the people of Palestine.