Iran
Ayatollah Jannati : Assassination of Iranian Scientist Proves Enemies' Helplessness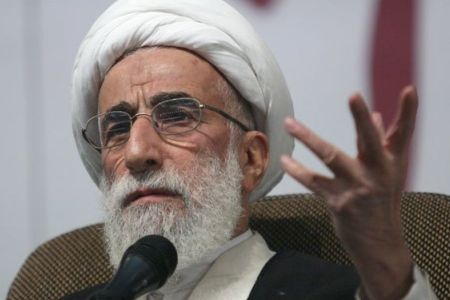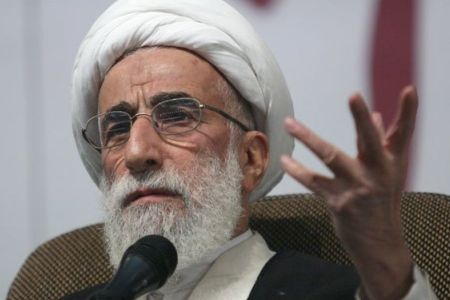 The recent assassination of Iran's young scientist proved helplessness of the enemies, Tehran's provisional Friday Prayers Leader Ayatollah Ahmad Jannati said.
Iran's 32-year-old Mostafa Ahmadi Roshan Behdast, a chemistry professor and a deputy director of commerce at Natanz uranium enrichment facility, was assassinated during the morning rush-hour in the capital ten days ago. His driver was also killed in the terrorist attack.
"This terror showed the helplessness and paralysis of the enemies of Islam and the Revolution," Jannati said, and added that Roshan was assassinated by the agents of those enemy states which "allege to be fighting against terrorism while they lead and breed terrorists".
"We expect that people hear the news of the punishment of those responsible for this terror as soon as possible and this is something which must be done at the earliest," he continued.
Meantime, Ayatollah Jannati underlined the futileness of such enemy measures, reminding that over 300 university students demanded a change in their academic field of study to start studying nuclear sciences after Roshan was assassinated.
Over 300 Iranian students studying at Sharif University of Technology demanded their university chancellor on Monday to allow them change their course of study to nuclear-related sciences to prove that assassination of Iranian scientists like Mostafa Ahmadi Roshan can never discourage them from joining the country's nuclear program.
"Also over 900 university students and graduates have demanded voluntary cooperation with the Atomic Energy Organization of Iran (AEOI)," member of Sharif University of Technology's Central Council for Graduate Students Mehrdad Bazrpash said on Sunday.
Jannati said such actions prove that righteousness cannot be buried, "rather this terror will boost resistance".
Roshan was killed on the second anniversary of the martyrdom of Iranian university professor and nuclear scientist, Massoud Ali Mohammadi, who was also assassinated in a terrorist bomb attack in Tehran in January 2010.
The method used for Roshan's assassination was similar to the 2010 terrorist bomb attacks against the then university professor, Fereidoun Abbassi Davani – who is now the head of Iran's Atomic Energy Organization – and his colleague Majid Shahriari. Abbasi Davani survived the attack, while Shahriari was martyred.
Another Iranian scientist, Dariush Rezaeinejad, was also assassinated through the same method on 23 July 2011.
Iran has condemned the CIA, MI6 and Mossad for the five assassinations.