Islamic Awakening
Ayatollah Larijani: Islamic awakening a political earthquake for West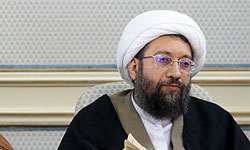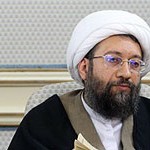 Judiciary Chief Ayatollah Sadeq Amoli Larijani has said that the wave of Islamic awakening rolling across the Middle East and North Africa region is "a political earthquake" for the West.
Larijani made the remarks on Wednesday during a gathering of Iran's ambassadors and heads of Iranian missions to foreign countries and international organizations.
"If the scope of Islamic awakening broadens, there will remain nothing in the Middle East for the Western countries," he said.
Elsewhere in his remarks, Larijani pointed to the analysis claiming that the Western countries, particularly the United States, have orchestrated the political movements in the Middle East and North Africa region and said that the realities on the ground do not support this analysis.
The fact that the Western countries are afraid of the spread of the Islamic awakening movement and the Islamic Republic's clout to influence regional developments is the best reason to refute this analysis, he explained.