Saudi Arabia
Ayatollah Shirazi: "Execution of Ayatollah Nimr will have unpredictable consequences for Saudi Arabia"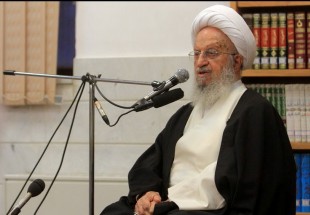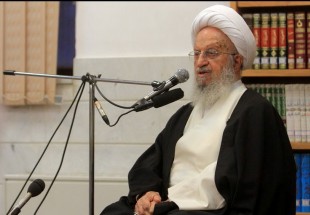 During his advanced jurisprudence class at Qom's Grand Mosque (Masjid al-A'dham), Grand Ayatollah Naser Makarem-Shirazi condemned the Saudi death sentence on Shi'ite cleric Ayatollah Nimr Baqir al-Nimr. Ayatollah Makarem-Shirazi described Ayatollah Nimr as one of the "combative" Shi'ite clerics who stand up against the illegitimate Saudi monarchy, reported Rasa News.
Ayatollah Makarem-Shirazi described the death sentence as oppressive and said: "Ayatollah Nimr has not overthrown the Saudi regime and is not deserving of this sentence. He delivered passionate sermons which are a sign of his freedom."
"In our country, nobody goes to jail for writing letters against our system and leadership or for associating with such a person. Unless they commit sedition, we do not impose such a sentence," he added.
"Unfortunately the Shi'ites of Saudi Arabia are under such intense pressure and they are not allowed to hold religious ceremonies freely. Their rights are violated and they are deprived from many occupations. Saudi Arabia must know that if they execute Ayatollah Nimr, the anger and hatred of all Shi'ites and free-thinking Sunnis will lead them to rise up against the Saudi regime and they will pay a big price," the renowned Iranian source of emulation stated.
"Whenever a misguided Iranian says even the smallest statement against another Islamic sect, Saudi Arabia and its supporters and the American Congress launch strange propaganda against us. But the Shi'ites of Saudi Arabia are deprived of their basic human rights and nobody even offers the least amount of criticism against them," His Eminence stated in response to the blatant and unjust hypocrisy of Western countries when it comes to human rights issues in Muslim countries.
In response to a question from one of his students who asked "why does the American Congress remain silent and not criticize this unjust sentence or the violation of the basic human rights of Shi'ite citizens by the Saudi regime?" Ayatollah Makarem-Shirazi replied: "This issue is a sign of the false claims of democracy and human rights by the United States and Western countries."
"I repeat that if the Saudi regime goes ahead with the execution of Ayatollah Nimr, there will be great and unpredictable consequences for Saudi Arabia. I do not believe that they realize how great these consequences will be," Ayatollah Makarem-Shirazi concluded.