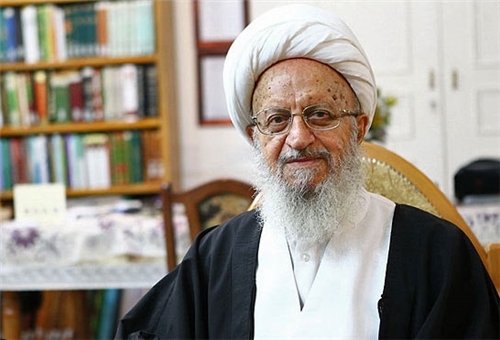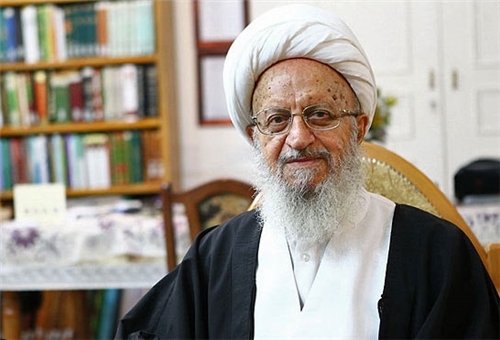 Ayatollah Nasser Makarem Shirazi, a senior Iranian religious leader, said the Zionist regime is hindering rapprochement between Tehran and Washington.
Ayatollah Makarem Shirazi said on Wednesday that Zionist regime with its powerful lobby in the United States creates obstacles on the way of solving problems between Tehran and Washington.
The Zionists do not want normalization of Iranian relations with the US and the western countries, he said, adding they try to complicate the situation to prevent the negotiations from making headway.
He further noted that the US Congress is in the hands of Zionists and they will negatively affect normalization of relations with Iran when they put to the vote in the Congress.
Ayatollah Makarem Shirazi urged the Iranian negotiating team to remain vigilant during nuclear talks with the Western governments and have in mind national interests and rights of the Iranian nation.
Addressing the UN General Assembly meeting late September, US President Barack Obama said Washington wanted to resolve the nuclear issue with Iran peacefully, and added, "We are not seeking regime change, and we respect the right of the Iranian people to access peaceful nuclear energy."
"Instead, we insist that the Iranian government meet its responsibilities under the Nuclear Non-Proliferation Treaty and UN Security Council resolutions," he added.
Also, at the time, media reports said that the Iranian and the US presidents talked over phone before President Rouhani's departure from New York.
The two presidents talked over the phone as President Rouhani was in a car and heading towards the New York International Airport.
President Rouhani and President Obama discussed different issues during their phone conversation.
The Iranian and US presidents underlined the need for a political will for expediting resolution of West's standoff with Iran over the latter's nuclear program.
President Rouhani and President Obama stressed the necessity for mutual cooperation on different regional issues.
Iranian Foreign Minister Mohammad Javad Zarif and his US counterpart John Kerry have been commissioned to follow up talks between the two countries.
The United States and Iran broke diplomatic relations in April 1980, after Iranian students seized the United States' espionage center at its embassy in Tehran. The two countries have had tense relations ever since, but have shown willingness to attend talks to help resolve regional issues, including security in Iraq. Yet, the two countries have avoided talks on bilateral issues for the last thirty years.
Washington and its Western allies accuse Iran of trying to develop nuclear weapons under the cover of a civilian nuclear program, while they have never presented any corroborative evidence to substantiate their allegations. Iran denies the charges and insists that its nuclear program is for peaceful purposes only.